Living In Sin: Magic Melons
LAist relies on your reader support, not paywalls.
Freely accessible local news is vital. Please power our reporters and help keep us independent with a donation today.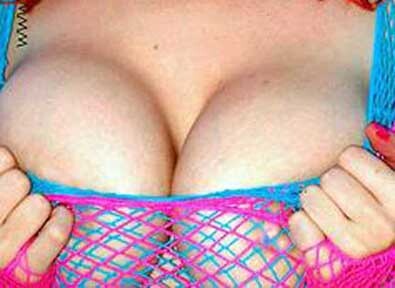 Sex is something that drives us, empowers us and gets us into really stupid situations with people we have no business seeing naked. Jen Sincero is the bestselling author and sexpert with the carnal knowledge you need. Ask her your questions (all are posted anonymously). Cuz there's no such thing as being too good in bed.
Dear Jen,
I have a question. Sometimes I think I might be able to have an orgasm from someone sucking my nipples. Do you have any experience with this?
- My Nipples Rule

Dear Nipples,
I'm sorry to say I don't. Unlike you, instead of teetering on the throbby edge while someone is smoking my areolas, I'm trying to figure out how to get him off of me so I can get to the kitchen. Because nipple play makes me thirsty. Insanely so. Pretty much one little suck and all I can think about are hoses, water coolers, clear running streams – sexy things like that. I'd have to breast feed wearing a camel pack.
I'd say there are a couple of things at work in your case. One is that you're reacting to Oxytocin, which is a hormone related to breast feeding, bonding and uterine contractions. It's secreted when someone sucks on your nipples, as well as when you have an orgasm, and can make you feel all sexed up and happy. I'm still amazed that someone hasn't figured out how to extract it, cut it with speed and sell it at raves.