Laguna Beach Now First OC City With Plastic Bag Ban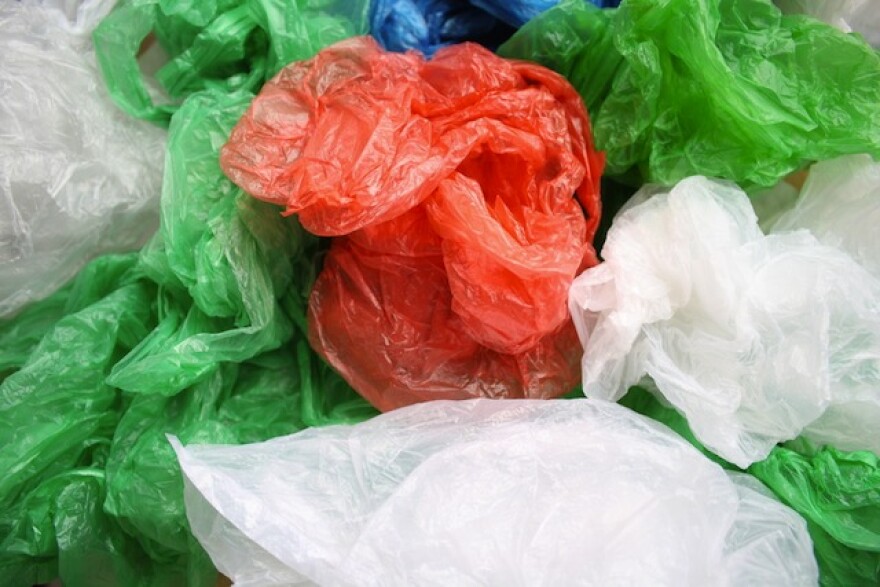 Stories like these are only possible with your help!
Your donation today keeps LAist independent, ready to meet the needs of our city, and paywall free. Thank you for your partnership, we can't do this without you.
Shoppers in Laguna Beach now need to show up to retail stores packing their own reusable bags, thanks to the city's newly-implemented plastic bag ban.
Laguna Beach is now the first city in Orange County to enact a ban on single-use plastic shopping bags, notes the OC Register. The city adopted the ordinance in February of last year, and was followed in March by neighboring Dana Point, where the ban will go into effect this April.
The terms of the ban prohibits the "the distribution of plastic bags at all retail stores in Laguna Beach except for eating establishments." Included as "grocery" stores are "supermarkets, convenience stores, liquor stores and gas station marts."
Some retailers will have the option for shoppers to buy recycled paper bags to hold their purchases; those bags will cost 10 cents apiece, and the money will stay with the retailer.
Bans like this new one in Laguna Beach have become more prominent in communities in recent years, due to increasing concerns about pollution caused by the disposal of the plastic bags, which tend to accumulate in bodies of water.
In Los Angeles County, the plastic bag ban--considered a prototype model for other area cities--was implemented in July 2011. Among the other cities in L.A. County to ban the bags are West Hollywood, Santa Monica, Long Beach, and the city of Los Angeles, whose ban is considered "aggressive."
While Laguna Beach consumers and retailers are optimistic about the ban, there are detractors, as the Register reports:
American Progressive Bag Alliance, an organization that represents the American plastic bag manufacturing and recycling sector, released a statement against the ban on Dec. 28. "Laguna Beach's plastic bag ban and paper bag tax will not only hurt consumers' pockets but also push them toward less sustainable alternatives," chairman Mark Daniels said in the statement. "Paper bags are a worse environmental option at checkout - using a large amount of water and emitting more greenhouse gases than plastic bags, and reusable bags cannot be recycled and are predominately imported from China."


Previously
:
Dana Point and Laguna Beach Could Be First OC Cities to Ban Plastic Bags