John Vanderslice - An SFer Who Hearts LA
LAist relies on your reader support.
Your tax-deductible gift today powers our reporters and keeps us independent. We rely on you, our reader, not paywalls to stay funded because we believe important news and information should be freely accessible to all.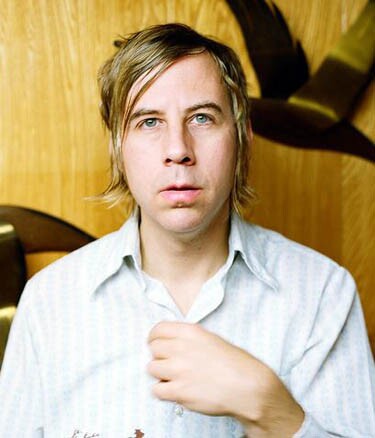 John Vanderslice is playing tomorrow night at the Largo. St. Vincent, who we interviewed this morning, is opening for him. It's sold out and even the scalpers are all, sucks to be you.
They were both really funny and very smart. Of the two, Mr. Vanderslice seemed to enjoy answering the questions while Ms. Vincent seemed to enjoy eluding them in witty ways.
Vanderslice was originally in the band mk Ultra, had an infamous solo hit immediately afterwards with "Bill Gates Must Die", and when not playing his own music or producing in his low low priced nirvana of a recording studio, Tiny Telephone, collaborates and tours with the Mountain Goats.
I was lucky enough to catch him via email where we discussed how he could possibly hate Bush less than Stalin, his opinions about how Britney Spears should steer her career, if I'm crazy, and how GG Allin has influenced his art.
You might be as well known for your production skills and your recording studio and the way you toil over the records you make. Perfectionism some would assume. However when people meet you they say that you're extremely friendly and generous. Aren't people who are anal supposed to be introverted and lacking social graces?
Well I bet there are tons of slothful assholes in the world! It's true i am highly socialized, and generally very gracious, but no more so than anyone brought up in the south by a good mother.
Do you find it odd that people fawn over you for putting 100% into your projects? Do they expect producers and artists to half- ass their art? Is it the equivalent to when Sen. Biden called Sen. Obama "clean" and "articulate"?
Well I'm very surprised when people tell me i'm hard-working. I am usually scheming on how to do the least amount of work at any given time and wriggle out of pending obligations.
That Biden comment was one of the better gaffes of the year, he is seriously unhinged. Remember when he told a poor fellow in New Hampshire his IQ was higher?