Is Vegas Just A Bad Place For Televised Events?
LAist relies on your reader support, not paywalls.
Freely accessible local news is vital. Please power our reporters and help keep us independent with a donation today.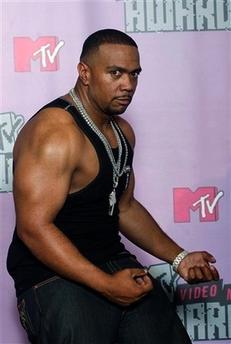 It has been two days, and the dust still hasn't settled from the embarrassing MTV Video Music Awards, which both the media and public seem to agree was the worst one ever. The reasons for the disastrous show range from the lackluster performance of Britney Spears to the confusing jumble of special performance spaces to the unhinged antics of Kanye West, Kid Rock, Tommy Lee, et al. But I know better. I also know the identity of the true culprit of this year's lousy show.
It's Las Vegas' fault.
Vegas already goes around eatin' up all of LA's Kobe beef (high-end Vegas restaurants drain most of the prized meat in this part of the country), prime Farmers Market fare (Vegas chefs get dibs on some of the best produce because they buy it bulk), Broadway shows (many have contracts stipulating if they set-up shop in Vegas they can't do the same in LA) and big conventions (which you already knew). So it's no surprise that LV thought it could match cities like LA and NY as a major TV event host. Boy, did they get that one wrong.
Vegas is where the world goes to embarrass itself, and adding television cameras to the equation is rarely a good idea. First, a disclaimer: I love Las Vegas. I really do. The Four Seasons has one of the best breakfasts ever, and I still look back fondly on my all-night binges of roulette with a bunch of Japanese businessmen at the MGM Grand. But the bottom line is that the reason Vegas is the country's most popular convention city is because Nevada is the Amsterdam of prostitution and debauchery, with Vegas being its Red Light District. How many companies would continue to hold their conventions in the town if the shareholders received a live video feed of the COO giving a sixty-nine to a co-ed by the Rio pool? That's why what happens in Vegas is supposed to stay there, not be broadcast live in front of a national audience. Hold a television event there, and expect everyone involved onstage, backstage and outside to be drunk, high, or both.