Is it OK for Anthony Michael Hall to say Nigga?
LAist relies on your reader support, not paywalls.
Freely accessible local news is vital. Please power our reporters and help keep us independent with a donation today.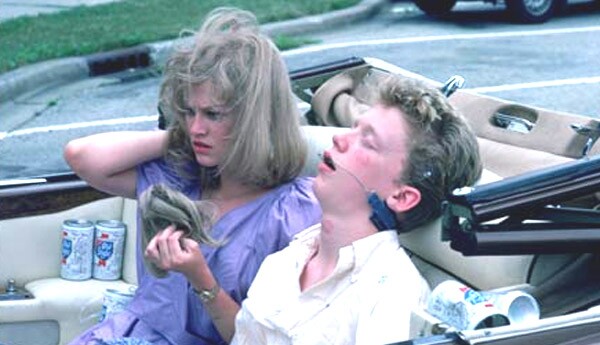 Rarely are we confused by things, but either Anthony Michael Hall has lost his fucking mind, or we have.
Today TMZ does their best Celebrities Uncensored imitation and shows the world a cocksure Sixteen Candles star droppin the n-bomb like it ain't no thing. Murmuring something about being high he poses with fans and bullshits with the photographers.
Is he that desperate for attention that he would greet people with "whaddup my nigga" while knowing that he's being taped in front of the Laugh Factory?
Is the guy who allegedly was making out with Molly Ringwald when the whole world wanted to, envious of the attention given to Michael Richards?
Was the cush Hollywood lifestyle that dull?
Maybe the Laugh Factory will become some weird place that comedians go to die, like some nouveaux Hollywood beach where whales yearn to heave their last whelp.
Maybe we are all witnessing the latest instance of celebricide.