I Love the Dead (but Only in 30 out of 50 States)
LAist relies on your reader support.
Your tax-deductible gift today powers our reporters and keeps us independent. We rely on you, our reader, not paywalls to stay funded because we believe important news and information should be freely accessible to all.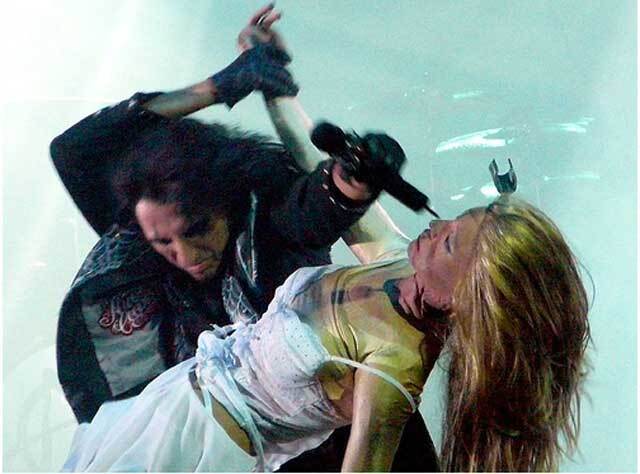 Photo by d_neeses_pix via Flickr, used with permission
Decades after Alice Cooper sang his ode to necrophilia, Wisconsin has finally banned the practice. The Wisconsin supreme court had to get involved after a lower court determined that there was no law on the books prohibiting sex with a dead body. Bad news for a trio of Madison teens who took the bonds of friendship to a whole new level. "Nicholas Grunke... asked the others for help digging up her corpse so he could have sexual intercourse with it, prosecutors say (MSNBC)".
The ruling was based on the inability of a corpse to "give consent" which could make for some very strange trials (The Ouija Board pointer definitely moved to YES. None of us moved it, I swear. It moved all by itself.)
In case you were wondering, you know, for no special reason at all, California banned the practice in 2004. For all the grisly details, click here.
7052. (a) Every person who willfully mutilates, disinters, removes from the place of interment, or commits an act of sexual penetration on, or has sexual contact with, any remains known to be human, without authority of law, is guilty of a felony. This section does not apply to any person who, under authority of law, removes the remains for reinterment, or performs a cremation.
I hope that means crematorium workers aren't exempt from that entire section. What is even stranger than the recent decisions to make this practice illegal is that only 20 states have laws on the books at all. I guess it falls under the category of "Come on, did we really have to say it's wrong?" It makes you re-think the punk rock adage of "Live fast, die young, leave a beautiful corpse."