Here's An Insane Photo Of A Hawk And A Snake Tangling In Echo Park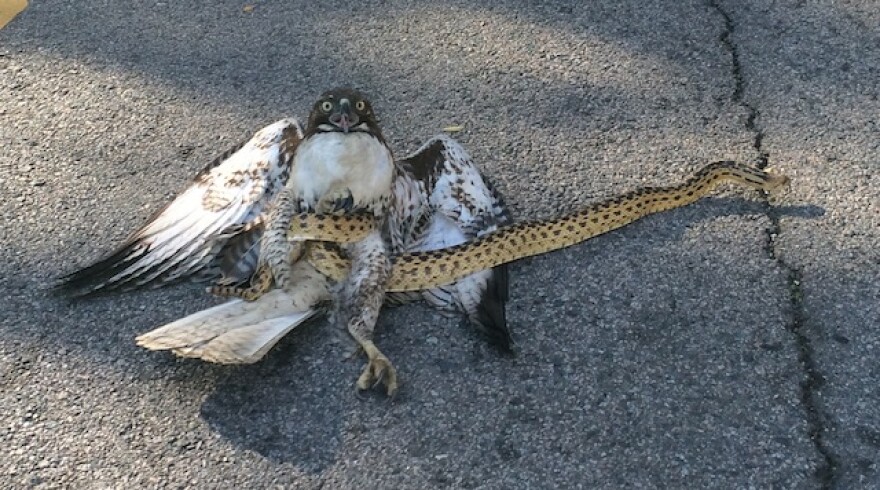 LAist relies on your reader support.
Your tax-deductible gift today powers our reporters and keeps us independent. We rely on you, our reader, not paywalls to stay funded because we believe important news and information should be freely accessible to all.
The other day we happened across this crazy photo of a hawk and a snake tangled up together on Scott Avenue in Echo Park and we had to share.
Photographer David Austin emailed us a description what he stumbled on:
It was around 2 p.m. on Friday the 27th of December. There were a few other people there. I thought I heard one person say that they thought the hawk had been run over as it just came down with the snake in the street. It must have just grabbed it. I was there maybe five minutes. In that time, the hawk was in the position pictured and the snake was slowly freeing itself. (Not so much wrestling.) The hawk wasn't moving much. We stood by to make sure no cars would run them over. Once free, the hawk flew off and seemed to not be harmed. The snake slowly slithered back towards the park.



See, kids? They were just hugging.
Hat tip to the Eastsider LA for posting the photo originally.