Guy Sues IHOP For Stealing His 'Pancake Pile' Game Idea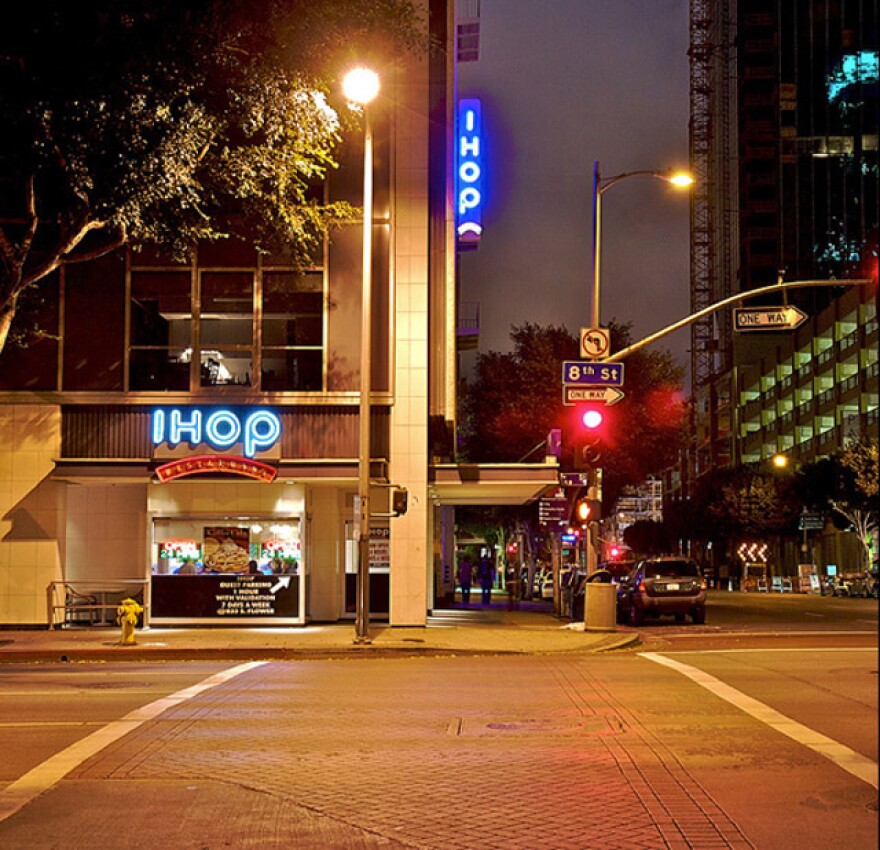 Stories like these are only possible with your help!
Your donation today keeps LAist independent, ready to meet the needs of our city, and paywall free. Thank you for your partnership, we can't do this without you.

Two things we love, addictive iPhone games and cheap pancakes, came into conflict when the creator of the "Pancake Pile" app sued IHOP for allegedly putting a similar game on its website.Michael Levinson, the creator of a game in which you get points for stacking up the most pancakes, sued Glendale-based IHOP parent company DineEquity Inc. for putting a similar game called "Pancake Pile-Up" on its own site, the Los Angeles Times reported.
According to the suit filed in Los Angeles County Superior Court, Levinson said he met with IHOP to put the game on their site in a mutually exclusive deal. They declined, then put up a similar game on its site called "Pancake Pile-Up." He's seeking unspecified damages.
You can pick up "Pancake Pile" for 99 cents on the App Store, which is cheaper than a cup of coffee at IHOP.