This is an archival story that predates current editorial management.
This archival content was written, edited, and published prior to LAist's acquisition by its current owner, Southern California Public Radio ("SCPR"). Content, such as language choice and subject matter, in archival articles therefore may not align with SCPR's current editorial standards. To learn more about those standards and why we make this distinction, please click here.
How To Throw An Emmys Party Worthy Of A TV Star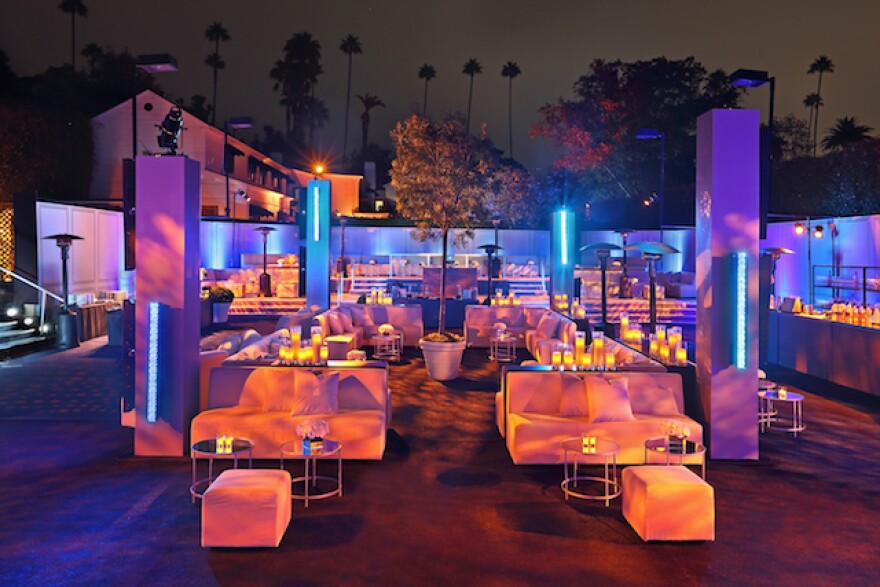 Support your source for local news!
The local news you read here every day is crafted for you, but right now, we need your help to keep it going. In these uncertain times, your support is even more important. Today, put a dollar value on the trustworthy reporting you rely on all year long. We can't hold those in power accountable and uplift voices from the community without your partnership. Thank you.
This Monday, awards season kicks into full swing with the Emmys. If your invite to all of the fancy official soirees that the major agencies and networks are throwing somehow got lost in the mail, you can still do things up in style.
Designer and party planner Tony Schubert is known for his extravagant fetes. He's organizing the Audi Emmy party at Cecconi's as well as the Entertainment Weekly Emmy parties this year, so if you want to do a party like a pro, take some of his tips listed below:
On drinks: I'm a big fan of a bar cart. Set up a "make your own" cocktail station for guests to help themselves. And a bar cart allows you to move it easily from room to room. If you have 10 to 15 people, then you're good to serve on your own, but once you get more than 20, you should hire a bartender.
On food: Small bites are always great. You can do something easy like shrimp and chicken skewers or cucumber slices with a dollop of tuna tartare as starters. Add small table cards near each dish, letting guests know what the ingredients are. People like to know if the dish is vegetarian, vegan or made with dairy, etc. Also, lose the chairs around the table — nobody wants to reach over a chair to make a plate.
On seating: Most living rooms are not set up to entertain more than five to six guests at one time. If you have a sectional that can break apart, open it up to create a better seating plan. You can add more chairs, ottomans or over-sized pillows that guests can lounge on. Make sure to have enough seating for all of your guests, especially if you'll be watching the Emmys on TV.
On ballots: Have some ready with the nominees listed for guests to fill out and reward the winner with a cool prize, like a gift card to a great restaurant. As a host, it's easy to get harried, running around making sure everyone has everything they need. Take a moment every now and then and relax, have a drink and have some fun!
Cruise off the highway and hit locally-known spots for some tasty bites.

Los Angeles-based restaurant owners rejoice as a new ordinance makes its way to the city council.

The new season of LAist Studios' WILD podcast is a fictional rom-com set in Southeast L.A. Diners play a big role in fostering conversation between the shows' two hosts this season. Here are host Erick Galindo's must-visit L.A. diners — whether you like breakfast or not.

The new season of LAist Studios' WILD podcast is a fictional rom-com set in Southeast L.A. Donuts play a big role in episode two of the show. Here are some of our favorite, wildly creative, and iconic donut shops in Los Angeles.

Cheap Fast Eats visits one of L.A.'s most distinctive neighborhoods for some nighttime bites.

How to get the best eggs in town without leaving your yard.