Hey, Hey! It's National Waffle Day!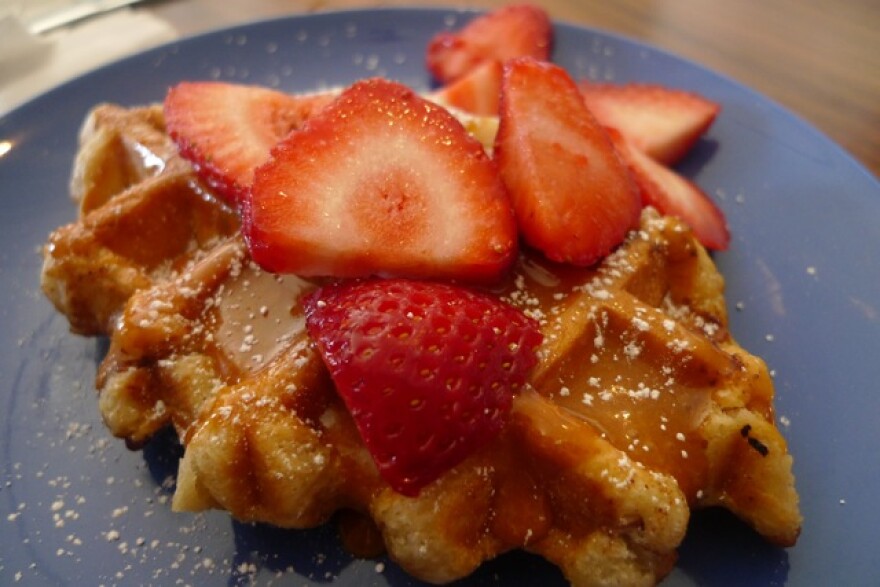 LAist relies on your reader support.
Your tax-deductible gift today powers our reporters and keeps us independent. We rely on you, our reader, not paywalls to stay funded because we believe important news and information should be freely accessible to all.
What did you have for breakfast? Your usual Activia yogurt cup and some coffee? A power bar? Nothing? (Tsk tsk.) That's okay, you can make up for it later today by "celebrating" National Waffle Day! "The 'holiday' marks the anniversary of the first U.S. patent for a waffle iron, which Cornelius Swarthout received on August 24, 1869," offers Serious Eats as explanation.
You may not have a name--or idea--as rad as Cornelius Swarthout, but you can definitely have yourself a waffle. But what kind? And where?
A frozen toaster waffle may suffice 364 other days of the year, but today you might want to get thee to your favorite 24-hour diner where their irons are firing be-creviced dough-based cakes all day to satisfy your craving. Other waffle favorites might include Chicken-n-Waffles, Liege waffles or Belgian waffles. Where do you like to go? Feel free to let us know in the comments. But let there be no waffling (groan!) about it: Today is Waffle Day. Observe.