Obama Gets A Special Named After Him at Roscoe's Chicken and Waffles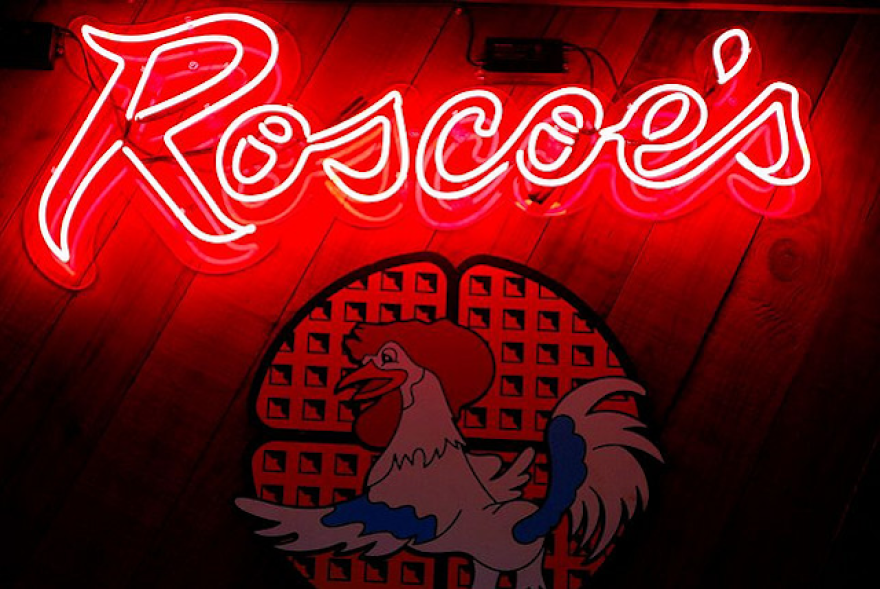 LAist relies on your reader support.
Your tax-deductible gift today powers our reporters and keeps us independent. We rely on you, our reader, not paywalls to stay funded because we believe important news and information should be freely accessible to all.
It's official: the Country Boy at Roscoe's Chicken and Waffles is no longer a menu item. From now on the dish that comes with 3 wings will be known as Obama's Special.
For $8.90, you too can eat like Barack Obama does when he needs a break from rush hour traffic in the City of Angels. When Obama first stopped there last year, the restaurant swore it wouldn't change the name since it never changed the names of any items for Reagan or Nixon, TMZ reported. But the restaurant changed its mind and just in time for Obama's visit today.
Perhaps the Mid-City location where Obama made a stop last October is hoping that he'll swing by again. Or maybe they're hoping POTUS will be inspired to get a new tattoo.