Jeremy Fox Partners in Venice's Barnyard Restaurant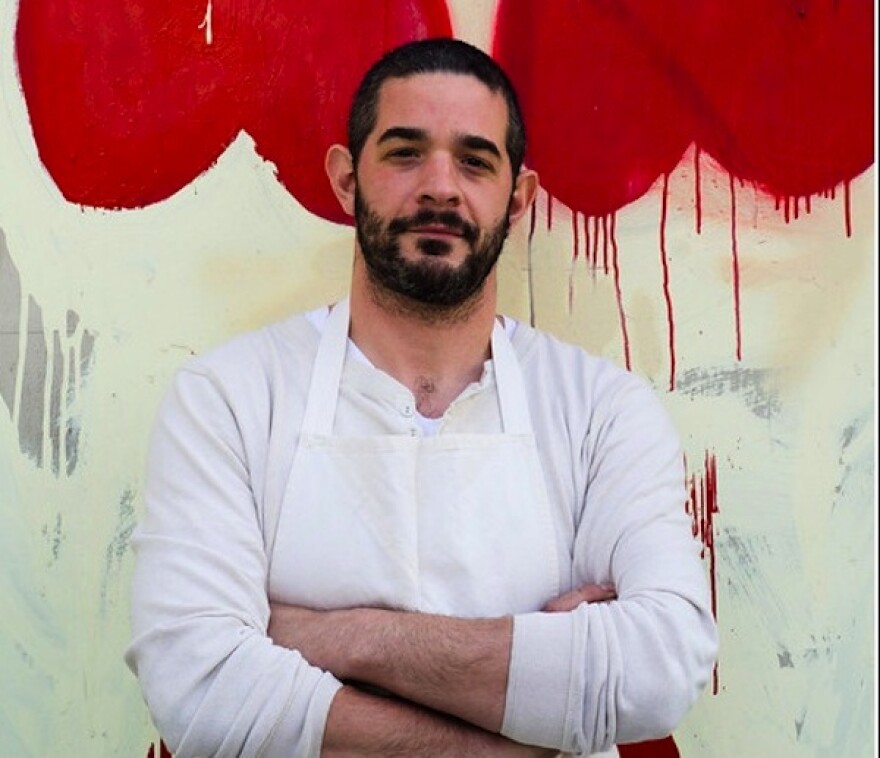 Stories like these are only possible with your help!
Your donation today keeps LAist independent, ready to meet the needs of our city, and paywall free. Thank you for your partnership, we can't do this without you.
Jeremy Fox has quite the load of hardware for such a young chef: He won Food & Wine's Best New Chef 2008, Bon Appetit's Best Chef in 2009, and James Beard Best Chef Pacific noms in both 2009 and 2010. To boot, his cooking at San Francisco's Ubuntu garnered the Michelin star ever awarded to a modern vegetarian restaurant. Needless to say, we were thrilled when he moved to L.A.
Originally there were rumblings that Fox, who lives in Los Feliz, had planned to open his own restaurant on the Eastside, but the rumors were just that. That's not to say he's letting his knives get dull: Fox has consulted at Freddy Smallsand Paper or Plastik Cafe.
Now comes word that he'll be partnering in a new Venice restaurant called Barnyard, which he hopes to open sometime this summer.
"Barnyard will be a product of everything I have learned on my cooking journey. Not only do I look forward to exploring the flavors of the Mediterranean and North Africa, and incorporating elements from my childhood in the South, but to continuing the voyage as the Barnyard menu evolves," said Fox in a release today.
The menu will not be strictly vegetarian, but it will focus on rustic, seasonal share plates, fitting right into the L.A. culinary zeitgeist.