Checking in at Covell, Los Feliz's Newest Wine Bar
LAist relies on your reader support, not paywalls.
Freely accessible local news is vital. Please power our reporters and help keep us independent with a donation today.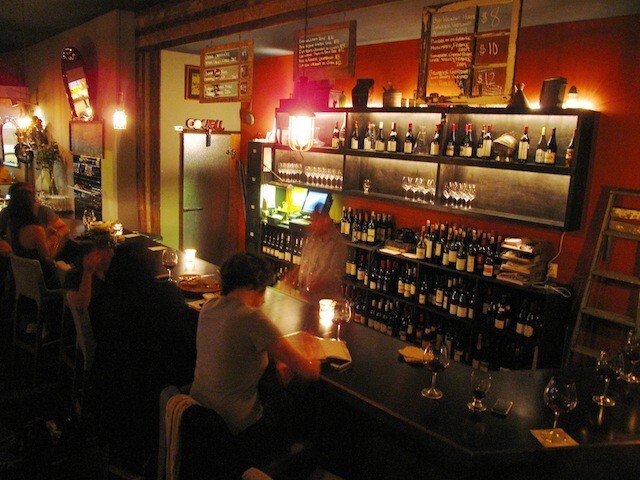 Photo by tonx
By Pamela Chelin, special to LAist
Having built it with his own two bartending hands, 30-year-old Oklahoma native Dustin Lancaster has created a polished yet rustic ambience he calls "flea market chic" with his new hit Los Feliz wine bar, Covell. On any given night, it is packed with locals, celebs, and those who have driven to Los Feliz exclusively to enjoy its latest hip, but attitude-free drinkin' spot. Covell's momentum hasn't slowed since its July 2nd opening, with some patrons frequenting the delightful wine bar up to 4 times a week -- talk about alcoholism....er, I mean, customer loyalty.
Last Thursday evening, as I strolled through the packed Covell, I spotted Lancaster walking into the women's restroom. The men's restroom, however, was empty. What was going on? Was he going to powder his nose? He laughed and explained, "Someone has to tidy up the bathrooms and that someone is me."