This is an archival story that predates current editorial management.
This archival content was written, edited, and published prior to LAist's acquisition by its current owner, Southern California Public Radio ("SCPR"). Content, such as language choice and subject matter, in archival articles therefore may not align with SCPR's current editorial standards. To learn more about those standards and why we make this distinction, please click here.
Extra Extra - Long Weekend We Can Smell Ya
Stories like these are only possible with your help!
You have the power to keep local news strong for the coming months. Your financial support today keeps our reporters ready to meet the needs of our city. Thank you for investing in your community.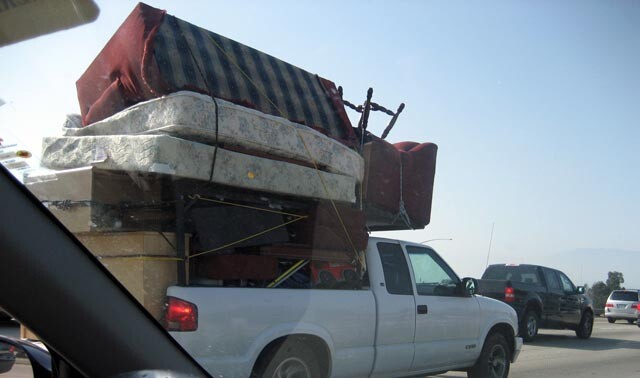 - 14 year old arrested for threatening to blow up his high school. Now aren't you glad he doesn't apply himself? - LA Times
- Ron Paul blowing every other candidate away on YouTube (Barack #2, Hillary #3, McCain #7) - Free Century
- Car versus bus last night in Leimart Park hurt 16 - My Fox LA
- Car versus pickup truck in downtow three hurt - CBS2
- Tom Arnold is back on the market, ladies - AP
- LA County Chief will be paid up to $399k... a YEAR - Daily News
- American Idol staffer looking for M4M action via Craigslist? - Defamer
- White Stripes to play The Fabulous Forum in September - WhiteStripes.com
- Lou Gossett Jr. taking Crips and Bloods to Africa - PR Inside
photo by LAist reader Nadia Flores who snapped this driving from Riverside into LA, thanks Nadia!