Extra, Extra: Here Are Some Ways You Can Help Paris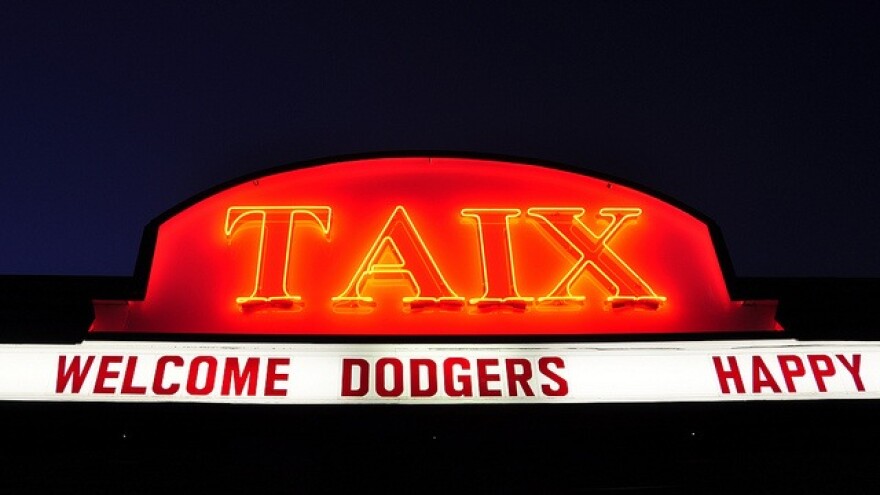 LAist relies on your reader support, not paywalls.
Freely accessible local news is vital. Please power our reporters and help keep us independent with a donation today.
Friday's horrific terrorist attacks in Paris are on everyone's mind, and it's basically impossible to escape the news, especially if you're using social media. While changing Facebook profile pictures to photos using the French flag's tricolor filter is a quick and easy way to show solidarity and express support for the victims, there are more tangible ways you can help with just a few clicks, too. In lieu of a traditional "Extra, Extra" post, today we're rounding up links to different organizations you can donate to that will go towards support and relief efforts to those affected by the attacks in Paris. Some of the pages are in French, but most browsers can support an instant English translation.

The French Red Cross quickly mobilized, and are providing direct relief.

Local French charities would also be a good way to go: try Secours Catholique-Caritas France and the Secours Populaire.

Friends of Fondation de France, Inc., a U.S.-based charity is also a good place to donate.

Restaurants du Coeur is a French organization that provides food to those in need. They're accepting donations here.

Another way to help? You could also play host to a stranded French person waiting to get home. In Paris, the Twitter hashtag #PorteOuverte or "Open Door" was used to temporarily host Parisians who were out on the street during the mayhem. But in the U.S., the hashtag #StrandedinUS is being used to host French people who may be having trouble getting back to France due to flight delays and cancellations.

The Washington Post has a list of tips and etiquette for communicating about the attacks.

And finally, the Los Angeles Clippers honored those in Paris with a moment of silence and the playing of the French national anthem "La Marseillaise," at the Staples Center this afternoon before tipping off: