This is an archival story that predates current editorial management.
This archival content was written, edited, and published prior to LAist's acquisition by its current owner, Southern California Public Radio ("SCPR"). Content, such as language choice and subject matter, in archival articles therefore may not align with SCPR's current editorial standards. To learn more about those standards and why we make this distinction, please click here.
Wonder Woman Boasts Highest Grossing Opening Weekend For Female Director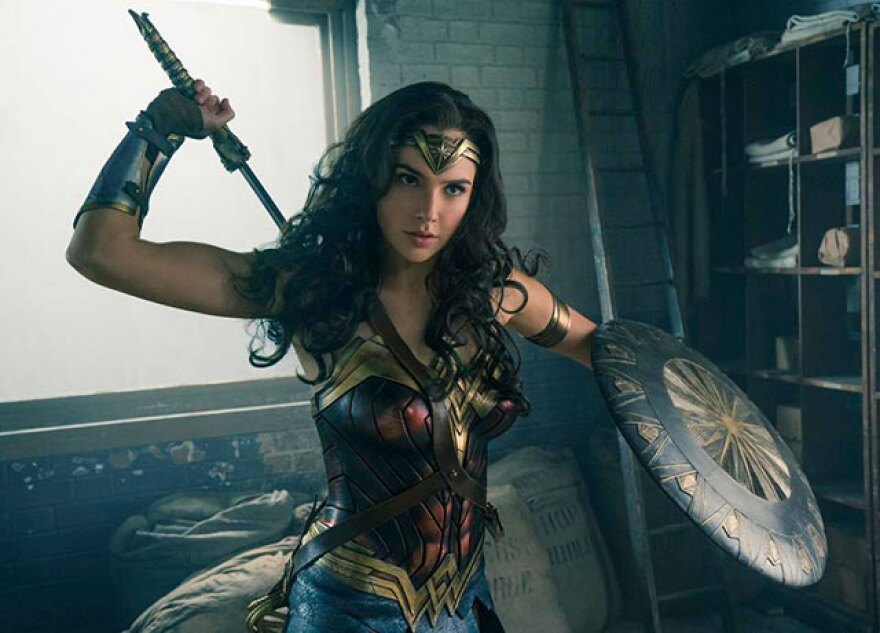 We need to hear from you.
Today during our spring member drive, put a dollar value on the trustworthy reporting you rely on all year long. The local news you read here every day is crafted for you, but right now, we need your help to keep it going. In these uncertain times, your support is even more important. We can't hold those in power accountable and uplift voices from the community without your partnership. Thank you.
Wonder Woman closes out its opening weekend with $100.5 million in domestic ticket sales, according to Warner Bros. projections. This puts the film as the highest grossing opening for a female director, beating Fifty Shades of Grey's $85.1 million opening weekend. Worldwide, Wonder Woman took in another $122.5 million, making for a total opening gross of $223 million.
The Patty Jenkins-directed film was projected to have a $65-$75 million domestic opening, according to Deadline. The $100.5 reality far surpasses these projections, and puts it past the $98.6 million opening weekend for the first Iron Man.
Patty Jenkins' only other feature credit is 2003's Academy Award-winning Monster. Studios have picked less experienced directors for summer blockbusters in the past, but they're usually male directors (see: Colin Treverrow, who jumped from Safety Not Guaranteed to Jurassic World). Her financial success with Wonder Woman comes a week after Sofia Coppola was only the second female director in history to win Best Director at Cannes and Jessica Chastain chastised the depictions of female roles at the international festival.
The huge weekend gross also comes after the female-identifying-onlyscreenings at Alamo Drafthouse theaters. The theater company received accusations of discrimination, prompting an Albany law professor and right-wing media figure Jack Posobiec to file official human rights complaints. Alamo Drafthouse clarified in a statement that their intention with the women-only screenings wasn't to prevent men from seeing the film in general.
But Yeoh is the first to publicly identify as Asian. We take a look at Oberon's complicated path in Hollywood.

His latest solo exhibition is titled "Flutterluster," showing at Los Angeles gallery Matter Studio. It features large works that incorporate what Huss describes as a "fluttering line" that he's been playing with ever since he was a child — going on 50 years.

It's set to open by mid-to-late February.

The new Orange County Museum of Art opens its doors to the public on Oct. 8.

Cosplayers will be holding court once again and taking photos with onlookers at the con.

Littlefeather recalls an "incensed" John Wayne having to be restrained from assaulting her and being threatened with arrest if she read the long speech Brando sent with her.