Tonight In Rock: The Prodigy, Sun Kil Moon, The Thermals, Jens Lekman
Stories like these are only possible with your help!
You have the power to keep local news strong for the coming months. Your financial support today keeps our reporters ready to meet the needs of our city. Thank you for investing in your community.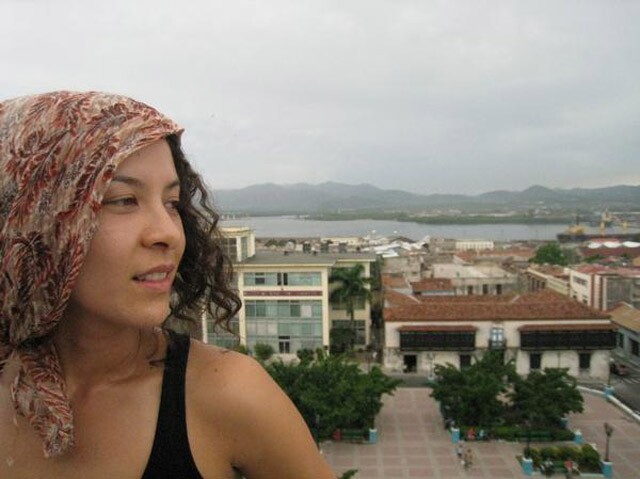 Mia Doi Todd will be playing tonight at the El Rey Theatre | Picture via Mia Doi Todd's Myspace
Our Pick: Sun Kil Moon, Mia Doi Todd @ El Rey Theatre
Tonight '90s British electropunk outfit the Prodigy will be making their triumphant return to the Hollywood Palladium with SF/LA-based electronic collaboration the Glitch Mob. Portland-based indie rockers the Thermals are poised to headine the Troubadour with the Shaky Hands in tow. Local alternative rock outfit War Tapes will be ringing in their forthcoming debut at Boardner's. And, lastly, Swedish indie pop guru Jens Lekman will be taking on a two-night stint at the Echo. But we strongly suggest heading over to the El Rey Theatre to catch former Red House Painters front man, San Francisco-based singer-songwriter Mark Kozelek as Sun Kil Moon. LAist's favorite chanteuse Mia Doi Todd is slated to kick things off.
You can find these listings as well as the rest of the week's in our weekly Week In Rock post, which goes up every Sunday.
Dntel - "Rock My Boat (Feat. Mia Doi Todd)"

The Prodigy, Destructo, The Glitch Mob @ Hollywood Palladium $42.50 Advance / $35 Day of Show
Sun Kil Moon, Mia Doi Todd @ El Rey Theatre $30.40
The Thermals, The Shaky Hands, Point Juncture, WA @ Troubadour $25.25
Jens Lekman, Tig Notaro @ The Echo $15
War Tapes record release, Baseck @ Boardner's
Carina Round, Allie Moss, Ian Axel, Rene Thomas, Mel Dillon @ The Hotel Café
Moe, Days Difference @ The Roxy $39.75
Club NME w/ Love Grenades Featuring Roy G and the Biv @ Spaceland $8
Dan Bern @ Largo at the Coronet (Little Room)
Low End Theory w/ Samiyam, Teebs, Nocando, Kutmah @ The Airliner
Franklin For Short, The Spires, Clouds, Ashtray Life @ L'KEG Gallery
Oh Darling, Black Apples, The Hard To Get, The Meemies @ Silver Lake Lounge $10.73
Downtown/Union, Shirley Rolls, Manhattan Murder Mystery @ Mr. T's Bowl
Neptunes Favor, Rhythm Nun, Plague of Ravens @ The Scene
North America, Basshaters, Peninsula Project, Ezra Buchla @ Echo Curio
Pilar Díaz @ La Cita
Hans David Rearick, ErnestLisa, Lilly Carrico, Blind Like Sam, Black Light Revelation, Unit 287 @ Old Towne Pub (Free!)
Dan Bern @ Largo at the Coronet (Little Room)
Sista Otis @ Redwood Bar & Grill