This is an archival story that predates current editorial management.
This archival content was written, edited, and published prior to LAist's acquisition by its current owner, Southern California Public Radio ("SCPR"). Content, such as language choice and subject matter, in archival articles therefore may not align with SCPR's current editorial standards. To learn more about those standards and why we make this distinction, please click here.
Tonight In Rock: John Fogerty, Amazing Baby, LA Ladies Choir, Citay
Support your source for local news!
The local news you read here every day is crafted for you, but right now, we need your help to keep it going. In these uncertain times, your support is even more important. Today, put a dollar value on the trustworthy reporting you rely on all year long. We can't hold those in power accountable and uplift voices from the community without your partnership. Thank you.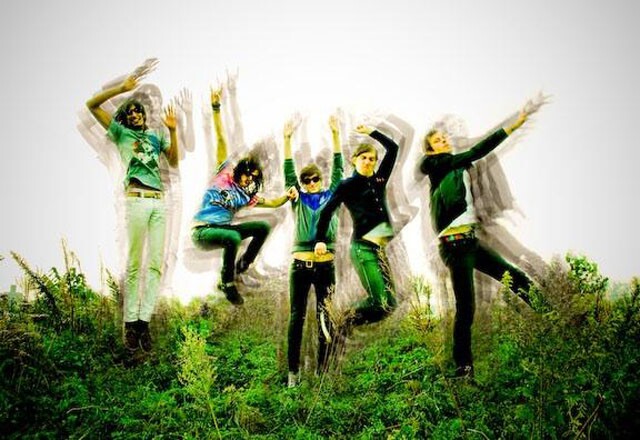 Amazing Baby will be playing tonight at the UCLA Hammer Museum | Photo by Victoria Jacobs via Amazing Baby's Myspace
Our Pick: Amazing Baby, Band of Skulls, Dazzler @ UCLA Hammer Museum
Tonight Berkeley-bred rock singer-songwriter John Fogerty, best known for his time with Creedence Clearwater Revival, will be taking on a three-night stint at the Hollywood Bowl. The Echo & Echoplex will be hosting a benefit for booker extraordinaire Jennifer Tefft, which features She Wants Revenge, Black Rebel Motorcycle Club (Canceled!), Great Northern, Dead Meadow, LA Ladies Choir, Rocco Deluca, Nico Stai, Useless Keys and Living Things. And, lastly, San Franciscan psych rockers Citay are poised to grace the Silver Lake Lounge. But we strongly suggest heading over to the UCLA Hammer Museum to catch the first night of the summer concert series 'Also I Like To Rock.' LAist favorites Amazing Baby are slated to rock, as well as Band of Skulls.
You can find these listings as well as the rest of the week's in our weekly Week In Rock post, which (generally) goes up every Sunday.
Amazing Baby - "Headdress"

John Fogerty @ Hollywood Bowl
Amazing Baby, Band of Skulls, Dazzler @ UCLA Hammer Museum
Benefit for Jennifer Tefft w/ She Wants Revenge, Black Rebel Motorcycle Club, The LA Ladies Choir (with Becky Stark, Eleni Mandell & more), Great Northern, Dead Meadow, Rocco Deluca, Nico Stai, Useless Keys, Living Things, Moving Units DJ set @ The Echo & Echoplex
Citay, Black Math Horseman, The Dry Spells @ Silver Lake Lounge
Oak and Gorski, Paper Bird, Chasing Kings, Matt Taylor and His Laurels, Joe Thalman, Holly Conlan @ The Hotel Café
Whitman, Splinter Cake, Nora Keyes, Nicole Kidman @ The Smell
Bunnies and Kitties, The Preacher's Son, The Extraordinares, Eben Stewart @ Hyperion Tavern
Stabbings, Comprachios @ The Prospector
Donald Trump was a fading TV presence when the WGA strike put a dent in network schedules.

Pickets are being held outside at movie and TV studios across the city

For some critics, this feels less like a momentous departure and more like a footnote.

Disneyland's famous "Fantasmic!" show came to a sudden end when its 45-foot animatronic dragon — Maleficent — burst into flames.

Leads Ali Wong and Steven Yeun issue a joint statement along with show creator Lee Sung Jin.

Every two years, Desert X presents site-specific outdoor installations throughout the Coachella Valley. Two Los Angeles artists have new work on display.