Tonight In Rock: John Fogerty, Amazing Baby, LA Ladies Choir, Citay
Stories like these are only possible with your help!
You have the power to keep local news strong for the coming months. Your financial support today keeps our reporters ready to meet the needs of our city. Thank you for investing in your community.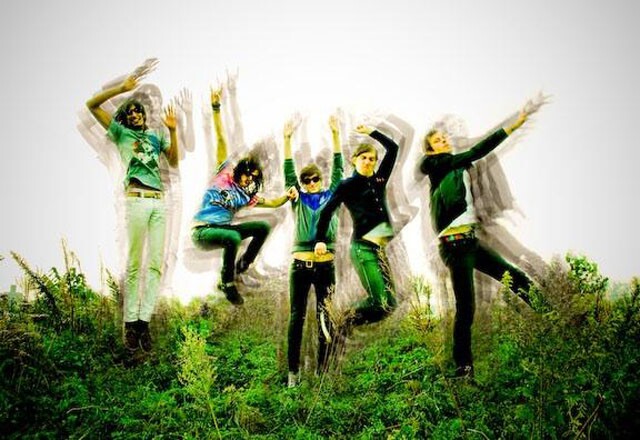 Amazing Baby will be playing tonight at the UCLA Hammer Museum | Photo by Victoria Jacobs via Amazing Baby's Myspace
Our Pick: Amazing Baby, Band of Skulls, Dazzler @ UCLA Hammer Museum
Tonight Berkeley-bred rock singer-songwriter John Fogerty, best known for his time with Creedence Clearwater Revival, will be taking on a three-night stint at the Hollywood Bowl. The Echo & Echoplex will be hosting a benefit for booker extraordinaire Jennifer Tefft, which features She Wants Revenge, Black Rebel Motorcycle Club (Canceled!), Great Northern, Dead Meadow, LA Ladies Choir, Rocco Deluca, Nico Stai, Useless Keys and Living Things. And, lastly, San Franciscan psych rockers Citay are poised to grace the Silver Lake Lounge. But we strongly suggest heading over to the UCLA Hammer Museum to catch the first night of the summer concert series 'Also I Like To Rock.' LAist favorites Amazing Baby are slated to rock, as well as Band of Skulls.
You can find these listings as well as the rest of the week's in our weekly Week In Rock post, which (generally) goes up every Sunday.
Amazing Baby - "Headdress"

John Fogerty @ Hollywood Bowl
Amazing Baby, Band of Skulls, Dazzler @ UCLA Hammer Museum
Benefit for Jennifer Tefft w/ She Wants Revenge, Black Rebel Motorcycle Club, The LA Ladies Choir (with Becky Stark, Eleni Mandell & more), Great Northern, Dead Meadow, Rocco Deluca, Nico Stai, Useless Keys, Living Things, Moving Units DJ set @ The Echo & Echoplex
Citay, Black Math Horseman, The Dry Spells @ Silver Lake Lounge
Oak and Gorski, Paper Bird, Chasing Kings, Matt Taylor and His Laurels, Joe Thalman, Holly Conlan @ The Hotel Café
Whitman, Splinter Cake, Nora Keyes, Nicole Kidman @ The Smell
Bunnies and Kitties, The Preacher's Son, The Extraordinares, Eben Stewart @ Hyperion Tavern
Stabbings, Comprachios @ The Prospector