Tonight In Rock: Goldfrapp, Black Francis, Dead Man's Bones, The Sea Of Cortez
Stories like these are only possible with your help!
Your donation today keeps LAist independent, ready to meet the needs of our city, and paywall free. Thank you for your partnership, we can't do this without you.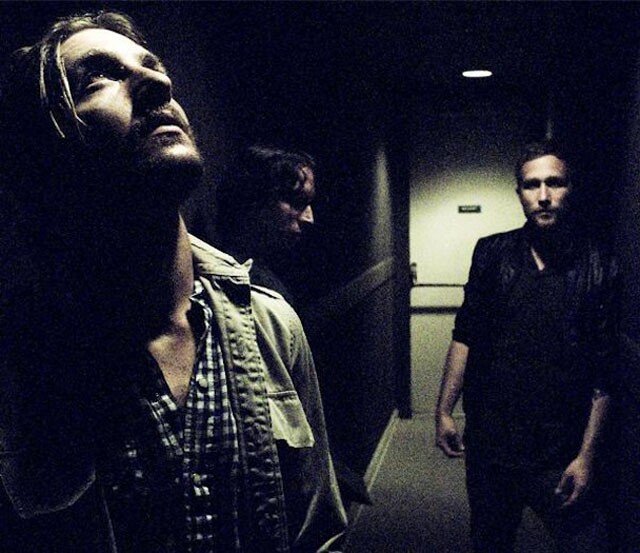 The Sea of Cortez will be performing tonight at Echo Curio | Photo by Jade Fox via the Sea of Cortez's Myspace
Our Pick: Holy Rolling Empire, The Sea of Cortez, The Atlantic Line, Freddy Fudd Pucker @ Echo Curio
Tonight critically-acclaimed English electro pop duo Goldfrapp will be performing at the Hollywood Bowl with New England-based experimental lo-fi musician Merrill Garbus, otherwise known as tUnE-YaRdS. Famed Pixies front man Frank Black is poised to perform under his stage name Black Francis at the Mint. Dead Man's Bones, or that resoundingly unremarkable indie rock ensemble featuring actor Ryan Gosling and the Silverlake Conservatory Children's Choir, will be performing at Center for the Arts in Eagle Rock. But we strongly suggest heading over to catch Echo Curio to catch local indie rock quintet the Sea of Cortez, who are touring in anticipation of their yet-to-be-released studio debut, 2010's Make It Sound.
You can find these listings as well as the rest of the week's in our weekly Week In Rock post, which goes up every Sunday.
The Sea of Cortez - "The Shores"

Goldfrapp - "Happiness (Metronomy Remix feat. The Teenagers)"

Black Francis - "When I Go Down On You"

Dead Man's Bones - "My Body's A Zombie For You"

Goldfrapp, Orquesta Buena Vista Social Club featuring Omara Portuondo, tUnE-yArDs @ Hollywood Bowl
Black Francis @ The Mint
Dead Man's Bones @ Center for the Arts, Eagle Rock
Grand Ole Echo feat. Dan Janisch, Chris Latero & Buffalo Robe, Vanish Valley @ The Echo (FREE! Early Show; 5 PM)
Part Time Punks feat. Fuxa, LSD & The Search For God + Suki Ewers @ The Echo
Holy Rolling Empire, The Sea of Cortez, The Atlantic Line, Freddy Fudd Pucker @ Echo Curio
The Webb Sisters, Cowboy and Indian, Joanie Mendenhall, Tongue and Groove @ The Hotel Café
Jonathan Wilson, Farmer Dave Scher @ McCabe's Guitar Shop
The Entrance Band, The Growlers @ Detroit Bar