LAist Film Calendar: Bollywood & Bloody Good: The Indian Film Festival & 35 Years of Troma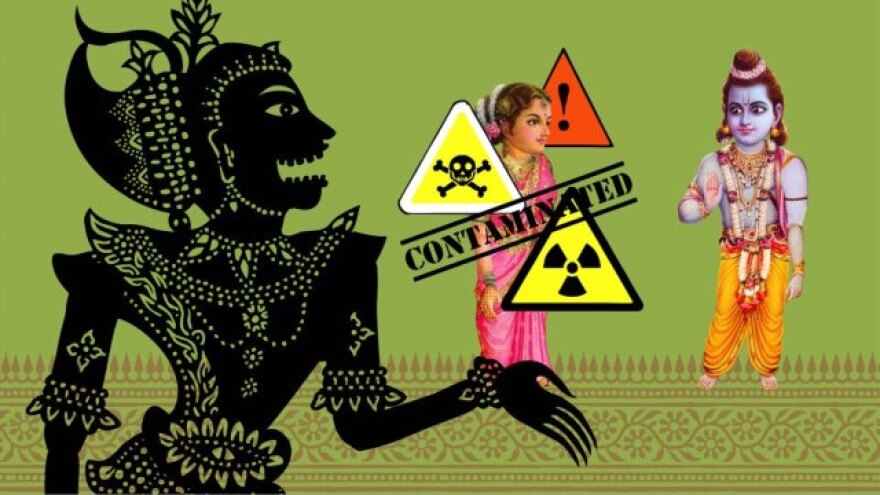 LAist relies on your reader support, not paywalls.
Freely accessible local news is vital. Please power our reporters and help keep us independent with a donation today.
Something borrowed, something blue | Photo courtesy of Nina Paley
The world's biggest democracy brings the world's biggest films to center stage, as the Indian Film Festival of Los Angeles returns to the Arclight. This year, the line-up boasts Bollywood blockbusters My Name is Khan (presented in its international director's cut), 3 Idiots (the highest-grossing Bollywood film of all time), Kaminey and Ashes to Ashes (a 20th-anniversary re-cut of rape-revenge thriller Raakh). No time for epics? Try either of the two shorts programs, comprising animated, live-action and documentary shorts from India and the diaspora. Look past the song-and-dance for documentaries about commercial surrogacy (Babies Made in India), "invisible" day-laborers (At My Doorstep) and international politics (The Sun Behind the Clouds: Tibet's Struggle for Freedom). This last film also has a companion outside the festival, Tibet in Song, screening for free at the Hammer. The masala keeps coming with the charming Sita Sings the Blues, in a one-week run at Laemmle's Music Hall, and experimental period drama India Dance, which plays for free as part of LACMA's tribute to late film critic Manny Farber.
Elsewhere, I learn that asking very nicely (and sacrificing a goat or two) summons all sorts of screams to the silver screen. Titan of trash Lloyd Kaufman celebrates Troma Entertainment's 35th anniversary at the New Beverly with 35mm prints of two of his finest, The Toxic Avenger and Poultrygeist: Night of the Chicken Dead. There's also a costume contest, so bring your best chicken zombie, drunken samurai or radioactive deformity. The blood continues to flow when Shock Till You Drop and New Beverly Midnights present creepy clip compilation Terror in the Aisles - it's a million midnight moments rolled into one, and it'll never get cleared for official re-release! If that's not enough wanton violence, head over to Laemmle's Sunset at midnight on Friday, where newcomer Cinema Slaughter screens Neighbor, starring America Olivo (of Bitch Slap and Playboy covergirl fame) as the girl next door who's just dying to play with you. God bless America - unless you live next door...
Full list appears below. See you at the movies!