This is an archival story that predates current editorial management.
This archival content was written, edited, and published prior to LAist's acquisition by its current owner, Southern California Public Radio ("SCPR"). Content, such as language choice and subject matter, in archival articles therefore may not align with SCPR's current editorial standards. To learn more about those standards and why we make this distinction, please click here.
The TIp Jar Launch Party
Support your source for local news!
The local news you read here every day is crafted for you, but right now, we need your help to keep it going. In these uncertain times, your support is even more important. Today, put a dollar value on the trustworthy reporting you rely on all year long. We can't hold those in power accountable and uplift voices from the community without your partnership. Thank you.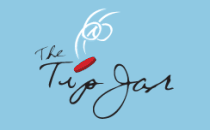 We wish we'd brought our camera. Gili Rashal, owner and tipster of thetipjar.com, held the launch party for the new advice site at trendy Hollywood clothing store, Brunette, last night and we were lucky enough to attend.
Mixed among the very pretty folks enjoying deli trays, doughnut sculptures, and free vodka were Sugar Ray's "Extra TV's" Mark McGrath, a very tanned hair salon mogul (and "Blowout" star) Jonathan Antin, and the adorable Marla Sokoloff. The gift bags were some of the best non-entertainment industry bags we've seen filled with jeans and earrings, free sessions at Dove's Bodies and 20% off at Brunette itself. Sadly, bags were for ladies only. No new jeans and free rock hard abs for us.
The Tip Jar enters the online trendsetting market currently dominated locally by Daily Candy. Gili adds a personal touch by offering to give direct advice to the tragically unhip. Maybe she can start with Mr. McGrath whose hot pink shirt served to annoy us all night.
Donald Trump was a fading TV presence when the WGA strike put a dent in network schedules.

Pickets are being held outside at movie and TV studios across the city

For some critics, this feels less like a momentous departure and more like a footnote.

Disneyland's famous "Fantasmic!" show came to a sudden end when its 45-foot animatronic dragon — Maleficent — burst into flames.

Leads Ali Wong and Steven Yeun issue a joint statement along with show creator Lee Sung Jin.

Every two years, Desert X presents site-specific outdoor installations throughout the Coachella Valley. Two Los Angeles artists have new work on display.