Video: Take A Virtual Trip To Mars On A School Bus This Weekend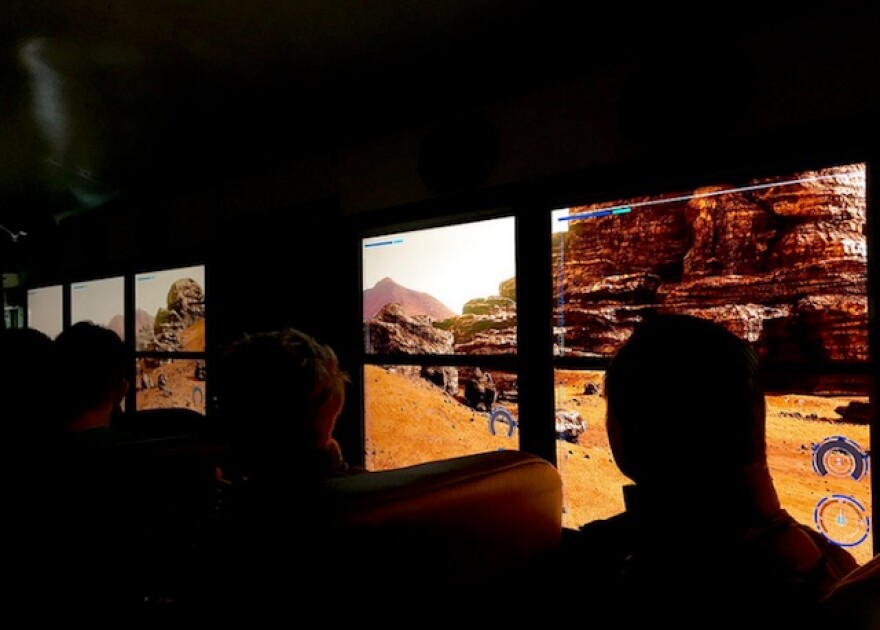 Stories like these are only possible with your help!
Your donation today keeps LAist independent, ready to meet the needs of our city, and paywall free. Thank you for your partnership, we can't do this without you.

This weekend, you can go on a virtual bus trip across the surface of Mars. The Mars Experience Bus puts guests on your average school bus. However, once inside, guests will see the terrain of the Red Planet instead of city streets. The bus is part of aerospace company Lockheed Martin's Generation Beyond, which aims to encourage students to explore STEM fields as they believe it is likely that the first humans to explore Mars will be today's children. On October 8 and 9, the bus is coming to Discovery Cube LA, where visitors will be able to experience it for themselves. The attraction will run from 10 a.m. to 5 p.m. on both days.
In the video below, you can see what it looks like to ride the bus, and it looks pretty cool. Images of Mars appear on the windows and shift with the movement of the bus. Various effects, like wind and bumps, make it feel like you are actually cruising on the surface of an alien world. As you progress on your journey, a narrator tells you the temperature on the planet and other details.
Discovery Cube LA is also in the midst of their Spooky Science weekends. This weekend, you can check out Animal Science, where the lives of rats, bugs and other creepy crawlies will be revealed.
Discovery Cube L.A. is located at 11800 Foothill Blvd. in Sylmar.