Garry Marshall, TV & Film Legend, Is Dead At 81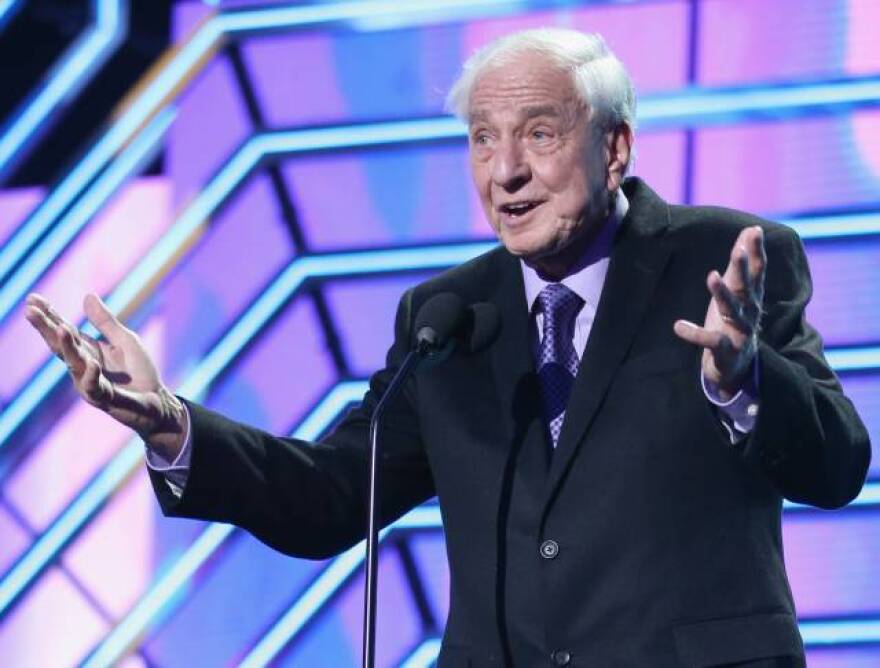 Stories like these are only possible with your help!
You have the power to keep local news strong for the coming months. Your financial support today keeps our reporters ready to meet the needs of our city. Thank you for investing in your community.
Garry Marshall at the 2016 TV Land Icon Awards in April. (Getty)
Garry Marshall, born Garry Kent Maschiarelli in New York City in 1934, has died at the age of 81.
TMZ is reporting that Marshall died at 5 p.m. on Tuesday due to "complications from pneumonia," adding that "he had suffered a stroke awhile ago and was in and out of the hospital."
The beloved actor, director, writer and producer started out as a joke writer in NYC, making his way over to The Tonight Show with Jack Paar. He then moved to Hollywood, where he ended up collaborating with Jerry Belson on The Dick Van Dyke Show, The Lucy Show, The Odd Couple, and others, before creating shows on his own. In the 1970s he created now-classic sitcoms like Happy Days, Laverne and Shirley, and Mork & Mindy. He was inducted into the Television Hall of Fame in 1997.
On the big screen, Marshall directed movies like The Flamingo Kid (which he also wrote), Overboard, Beaches, Pretty Woman (Variety notes this was his first blockbuster), Frankie and Johnny, Dear God, The Princess Diaries, and his final films: Valentine's Day, New Year's Eve, and Mother's Day.
He was even the muse for the phrase "jumping the shark," which came from his idea to put Fonzie on water skis during the 5th season of Happy Days.
He talked to Marc Maron earlier this year, which you can listen to here.
Marshall is survived by his wife Barbara, his son Scott, daughters Lori and Kathleen, grandchildren, and his sisters Ronny Hallin and Penny Marshall.