Movie Review: Black Devil Doll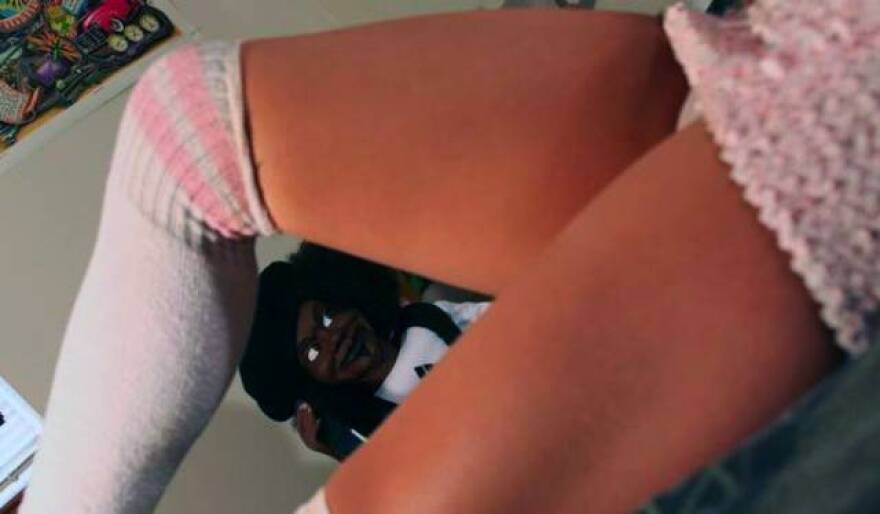 LAist relies on your reader support.
Your tax-deductible gift today powers our reporters and keeps us independent. We rely on you, our reader, not paywalls to stay funded because we believe important news and information should be freely accessible to all.
Photo courtesy of Shawn P. Lewis
Surprisingly, Black Devil Doll is not the first blaxploitation killer-doll horror film. Cult TV movie Trilogy of Terror spawned the sub-sub-genre with a zany Zuni* fetish doll all the way back in 1975, and the unrelated Black Devil Doll From Hell introduced all the best elements of the video-era: awful sex and even worse production values. Continuing blaxploitation killer-doll horror's proud advancement (degradation?) into the 21st century, Black Devil Doll features porn stars, necrophiliac rape, rampant racial slurs & gore galore. If any of that bothers you, it's best you stop reading here; Black Devil Doll is exactly what you think it is. If you're still reading, Black Devil Doll is exactly what you think it is, and more: joyfully campy, gleefully offensive & a hell of a fun time.
Mubia is a black revolutionary wrongfully sent to the electric chair for raping & murdering white women. Precocious teen porn star Heather passes her time playing with ventriloquist dummies & Ouija boards. You don't have to be too horror-savvy to know that this is a roomful of bodies waiting to happen. At the stroke of midnight, Mubia is executed and Heather inadvertently Ouijas his soul into her dummy, infusing him with curly hair, a baadasssss attitude & a mouth that would make Richard Pryor roll over in his grave. The two fall deeply in love, but their relationship faces its greatest test when Heather's porn star friends come over for a girls' night of car-washing, showering, bathing & Twister. For once Heather leaves to grab food, an influx of slavery images, black power memories & demonic influences overwhelms Mubia (via a kaleidoscopic collision the filmmakers dub "Negroscope") and the starlets meet their ends in increasingly violent fashion. Maybe that all-white jury was all right...