Stories like these are only possible with your help!
Your donation today keeps LAist independent, ready to meet the needs of our city, and paywall free. Thank you for your partnership, we can't do this without you.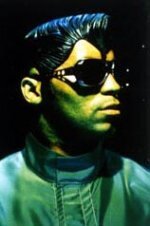 If you are not among the ranks of those leaving town tonight, nor trapped at home preparing for a house full of relatives, LAist has compiled the best of tonight's entertainment below.
At the House of Blues on Sunset, catch the wonderful wackiness of Kool Keith at 9:00 PM. Tickets are $20.00 at the door.
At Spaceland, pop phenom AC Newman (of The New Pornographers) will be performing with Something for Rockets. Doors open at 9:00 PM.
At 8:00 PM, the Wiltern hosts local favorite Social Distortion with Tiger Army and The Explosion. Tickets are available on the Wiltern website.