LAist relies on your reader support, not paywalls.
Freely accessible local news is vital. Please power our reporters and help keep us independent with a donation today.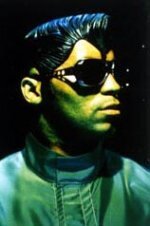 If you are not among the ranks of those leaving town tonight, nor trapped at home preparing for a house full of relatives, LAist has compiled the best of tonight's entertainment below.
At the House of Blues on Sunset, catch the wonderful wackiness of Kool Keith at 9:00 PM. Tickets are $20.00 at the door.
At Spaceland, pop phenom AC Newman (of The New Pornographers) will be performing with Something for Rockets. Doors open at 9:00 PM.
At 8:00 PM, the Wiltern hosts local favorite Social Distortion with Tiger Army and The Explosion. Tickets are available on the Wiltern website.