Johnny Depp Says His Retirement Is 'Probably Not Too Far Away'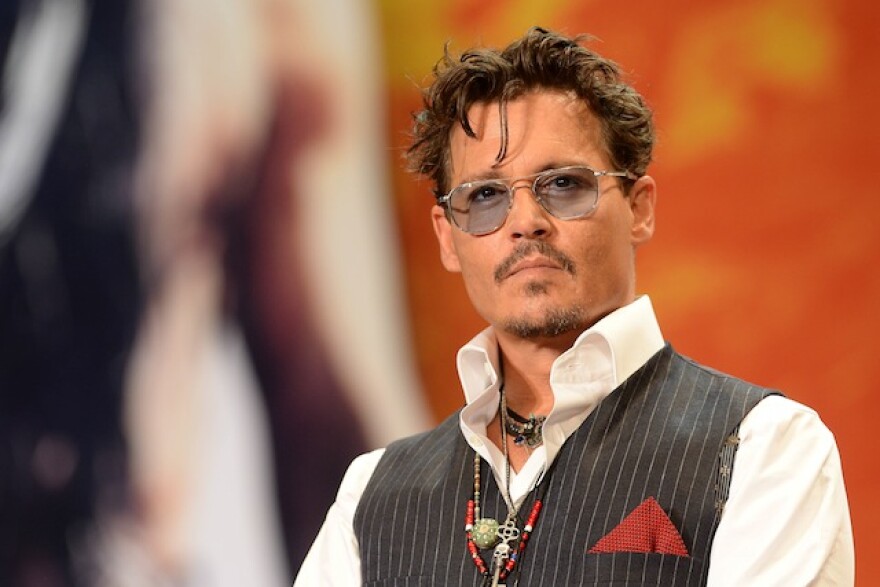 Stories like these are only possible with your help!
Your donation today keeps LAist independent, ready to meet the needs of our city, and paywall free. Thank you for your partnership, we can't do this without you.
Is Johnny Depp quitting acting? As he tells the BBC, his retirement is on the horizon.
"I wouldn't say that I'm dropping out any second," Depp said. "But I would say it's probably not too far away."
He said he's considering pursuing "quieter things" and that acting is kind of "insane."
The actor, who just turned 50, explains, "At a certain point, you start thinking, and when you add up the amount of dialogue that you say per year, for example, and you realize that you've said written words more than you've actually had a chance to say your own words, you start thinking of that as a kind of insane option for a human being. So, are there quieter things that I wouldn't mind doing? Yeah."
You could chalk it up to the disappointing showing for his latest movie, The Lone Ranger, but he did just say that harsh criticism of the film doesn't affect him.
"To be quite honest, I couldn't give a rat's *** about U.S. journalists' opinions," he said recently at a press conference for the film in Berlin. "What I do care about is my kids' opinions and they loved it—they loved the ride and maybe they are biased, slightly, but for all purposes my kids were able to forget that it was Daddy five or ten minutes into the film and they enjoyed the ride. The ride itself is incredible and unique... so yeah, I trust my kids' opinions more than U.S. critics."
Depp is currently filming the sci-fi movie Transcendence, which will be out next year, and will be sticking with familiar characters as he's committed himself to a fifth Pirates of the Caribbean movie and is in discussions to return as the Mad Hatter in a sequel to Alice in Wonderland.
Related:
Professor Suing Johnny Depp For Concert Confrontation Can Seek Punitive Damages