This is an archival story that predates current editorial management.
This archival content was written, edited, and published prior to LAist's acquisition by its current owner, Southern California Public Radio ("SCPR"). Content, such as language choice and subject matter, in archival articles therefore may not align with SCPR's current editorial standards. To learn more about those standards and why we make this distinction, please click here.
Fag-hag's talkshow an obvious flop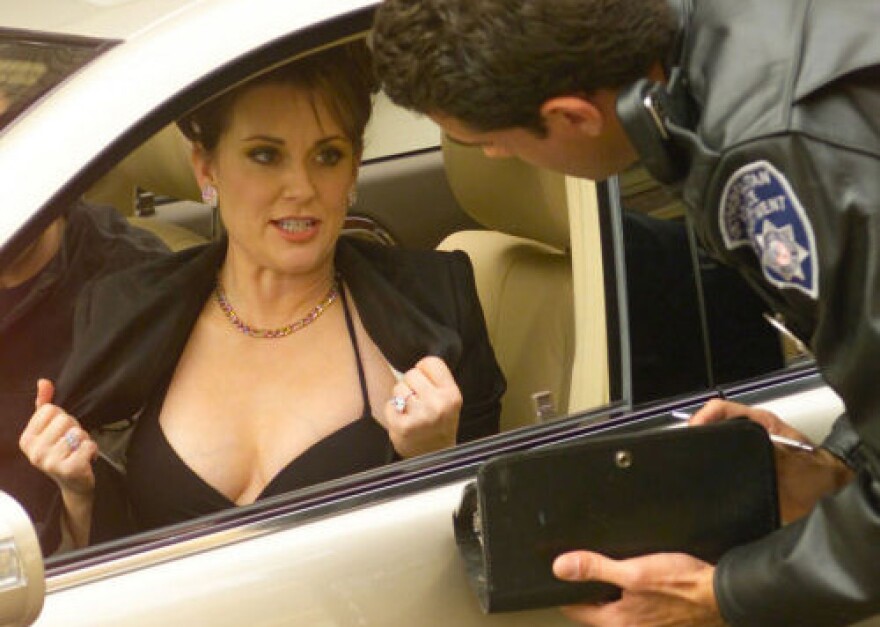 Stories like these are only possible with your help!
You have the power to keep local news strong for the coming months. Your financial support today keeps our reporters ready to meet the needs of our city. Thank you for investing in your community.
Megan Mullally, best known as the lovable fag-hag Karen on the deceased series Will and Grace, is the host of a talk show that USED TO follow the Ellen DeGeneres Show everyday. Her show is ok, it's just as much of a suck-ass celebrity-ego-stroke fest as all the other shows that are just like it. Nothing special to report there.
But NBC just changed the Megan Mullally Show from 4pm to noon. Is the Megan Mullally show hanging by a thread? Sources say yes, and by "sources" I mean "myself", and I am a compulsive liar. But it doesn't take Albert Einstein to know that Ellen really IS gay, and Megan just played a fag-hag on tee-vee.
LAist is just happy to see that maybe there's a chance that her show gets canceled and can be replaced by another mind-numbingly martha-stewart-esque fartfest from hell. Daytime television is for psychopaths and is comparable to a bad acid trip.
Photo borrowed from Deansplanet.com