This is an archival story that predates current editorial management.
This archival content was written, edited, and published prior to LAist's acquisition by its current owner, Southern California Public Radio ("SCPR"). Content, such as language choice and subject matter, in archival articles therefore may not align with SCPR's current editorial standards. To learn more about those standards and why we make this distinction, please click here.
Fag-hag's talkshow an obvious flop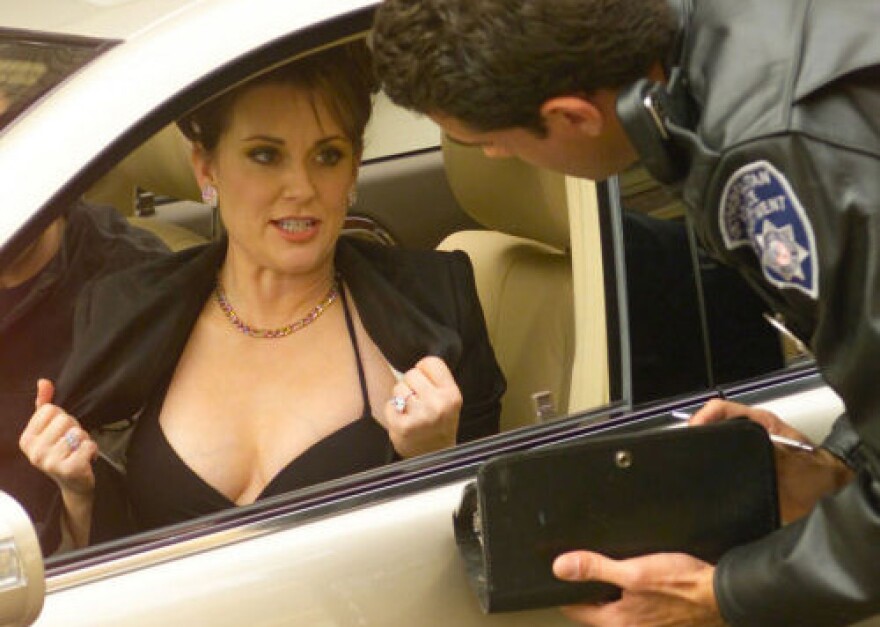 Our June member drive is live: protect this resource!
Right now, we need your help during our short June member drive to keep the local news you read here every day going. This has been a challenging year, but with your help, we can get one step closer to closing our budget gap. Today, put a dollar value on the trustworthy reporting you rely on all year long. We can't hold those in power accountable and uplift voices from the community without your partnership.
Megan Mullally, best known as the lovable fag-hag Karen on the deceased series Will and Grace, is the host of a talk show that USED TO follow the Ellen DeGeneres Show everyday. Her show is ok, it's just as much of a suck-ass celebrity-ego-stroke fest as all the other shows that are just like it. Nothing special to report there.
But NBC just changed the Megan Mullally Show from 4pm to noon. Is the Megan Mullally show hanging by a thread? Sources say yes, and by "sources" I mean "myself", and I am a compulsive liar. But it doesn't take Albert Einstein to know that Ellen really IS gay, and Megan just played a fag-hag on tee-vee.
LAist is just happy to see that maybe there's a chance that her show gets canceled and can be replaced by another mind-numbingly martha-stewart-esque fartfest from hell. Daytime television is for psychopaths and is comparable to a bad acid trip.
Photo borrowed from Deansplanet.com
Donald Trump was a fading TV presence when the WGA strike put a dent in network schedules.

Pickets are being held outside at movie and TV studios across the city

For some critics, this feels less like a momentous departure and more like a footnote.

Disneyland's famous "Fantasmic!" show came to a sudden end when its 45-foot animatronic dragon — Maleficent — burst into flames.

Leads Ali Wong and Steven Yeun issue a joint statement along with show creator Lee Sung Jin.

Every two years, Desert X presents site-specific outdoor installations throughout the Coachella Valley. Two Los Angeles artists have new work on display.