Daedelus' Gear Went Missing At Grand Park On New Year's Eve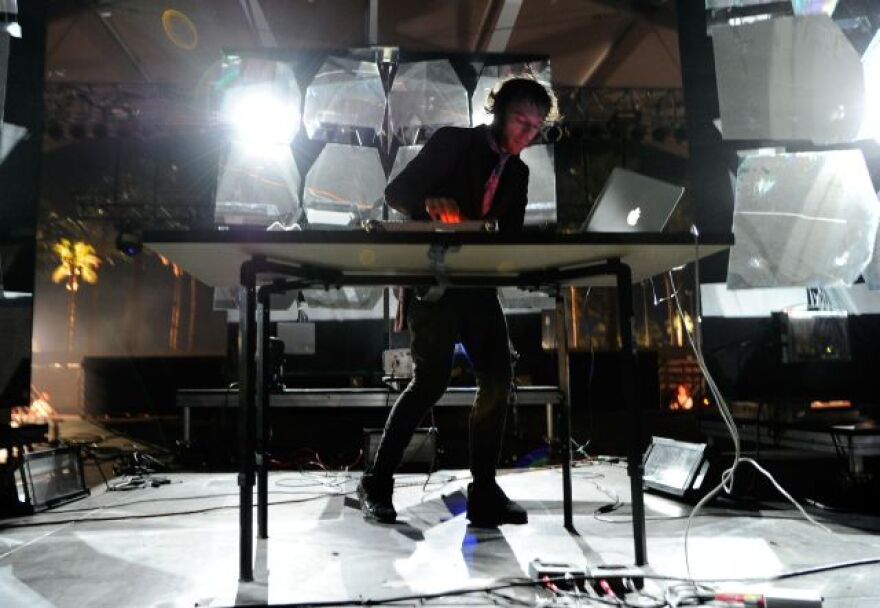 Stories like these are only possible with your help!
Your donation today keeps LAist independent, ready to meet the needs of our city, and paywall free. Thank you for your partnership, we can't do this without you.
If you were one of the thousands of revelers who packed into Grand Park to ring in the New Year, you may have seen Daedelus perform. You may also know what happened to his equipment bag.
The L.A. DJ Daedelus, also known as Alfred Darlington, has been scouring the internet in recent days looking for his prized equipment that went missing on New Years Eve. Among the equipment missing is his monome, a wood-paneled device that is used to set up all of the samples he uses in his shows.
On New Year's Day, Daedelus posted a message on Facebook to get the word out:
by
.
Daedelus goes on to say the laptop is replaceable, but the monome, which is his signature piece of equipment, is priceless. He writes:
I feel like I've lost a connection with the 100s of shows they have been present for. I have my memories, but their wood sides surely soaked up some of the same, and probably better retained.
Any information regarding the whereabouts of his equipment is urged to contact him via Facebook or Twitter.