Coachella Presale Ends Tonight: Put On the Red Light
LAist relies on your reader support, not paywalls.
Freely accessible local news is vital. Please power our reporters and help keep us independent with a donation today.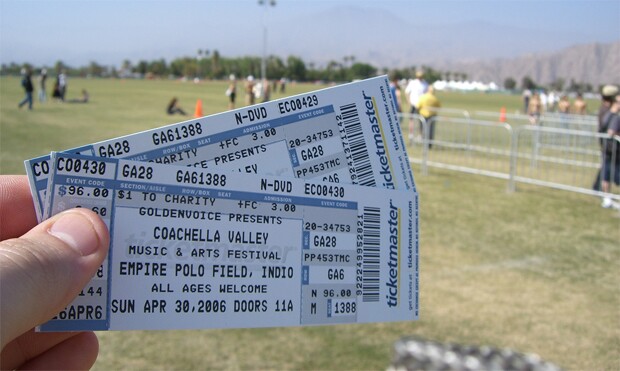 The password for Goldenvoice's presale is... roxanne. Could there possibly be any more of a hint at a Police reunion? Also allegedly reuniting -- Rage Against the Machine, The Stooges (again)... Not a whole lot is confirmed but all we can say is THREE DAYS -- can you handle it?
Presale ends at 8 PM for the 3 Day pass @ $199. April 27-29.
UPDATE: Kevin at the Times' Buzz Bands blog sez:
Damon Albarn's latest supergroup, The Good The Bad & The Queen (w/ Paul Simonon of Clash fame, among others) is confirmed.
Crowded House is re-forming (link).
Also:
Red Hot Chili Peppers, Bjork, Arcade Fire, Interpol, Willie Nelson, the Roots, Sonic Youth, Arctic Monkeys, Air and Tiesto are confirmed...
photo by Lars via flickr.