This is an archival story that predates current editorial management.
This archival content was written, edited, and published prior to LAist's acquisition by its current owner, Southern California Public Radio ("SCPR"). Content, such as language choice and subject matter, in archival articles therefore may not align with SCPR's current editorial standards. To learn more about those standards and why we make this distinction, please click here.
Clippers Fourth Quarter Woes Cost Them Game 4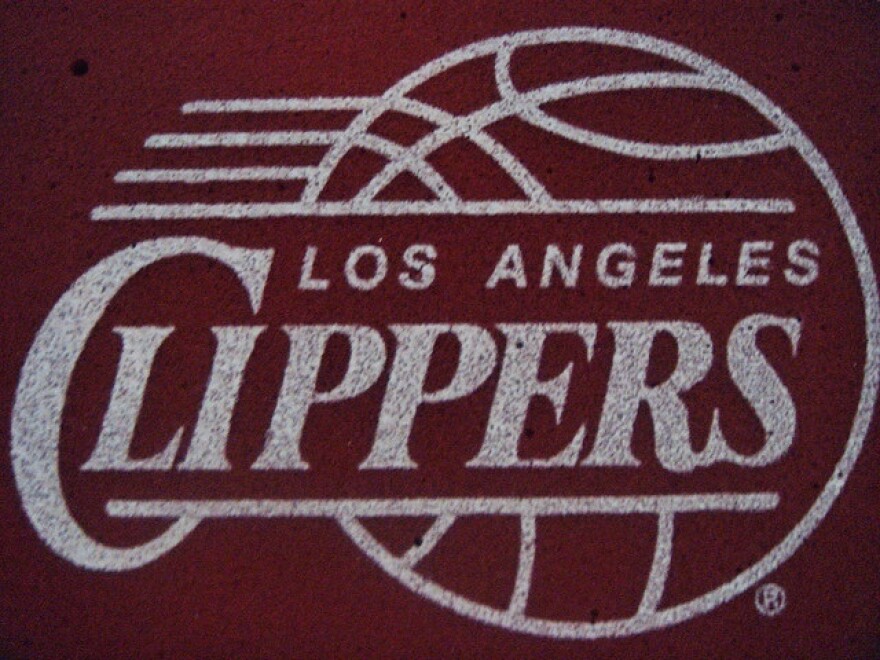 Support your source for local news!
The local news you read here every day is crafted for you, but right now, we need your help to keep it going. In these uncertain times, your support is even more important. Today, put a dollar value on the trustworthy reporting you rely on all year long. We can't hold those in power accountable and uplift voices from the community without your partnership. Thank you.

When news broke on Friday that Oklahoma City Thunder point guard Russell Westbrook had surgery to repair a torn meniscus in his knee, there were some murmurs when talking about the Clippers. Depending on how long Westbrook would be out, the Clippers have a possibility of facing Miami in the NBA Finals.
Then this morning when it was announced Westbrook would be out for the rest of the playoffs, I really started taking that notion seriously.
Thankfully I watched the Clippers play, a 104-83 loss to the Memphis Grizzlies. Reality set, and now I'm looking forward to a Spurs-Heat finals.
I still maintain the Clippers will win this series against Memphis. But while watching them attempt to battle the Grizzlies in the fourth quarter, I really started to question the nature of their team.
Mind you the Grizzlies only had a four-point lead heading into the fourth quarter. All the Clippers had to do was maintain the defensive pressure and take smart shots, and they would have a chance of closing out the series at home on Tuesday.
The Clippers did try and get the ball inside, but the Grizzlies made sure to make life hard for the Clippers. Although to be honest, it's not that difficult when the Clippers offense comprises of the point guard dribbling the ball while every other player just stands at a spot on the court. No movement to try and force the defenders to switch off. No wonder the Grizzlies can get away with packing the paint.
Meanwhile the Clippers realizing they couldn't penetrate the paint decided to settle for perimeter shots. Low low percentage perimeter shots. The Clippers only shot 30 percent in the final 12 minutes going 1-for-8 beyond the arc while being outscored 33-16.
A lot of the excitment that the Clippers show comes from nailing those outrageous shots, making the extraordinary mundane. But when the law of averages, the regression to the mean rears its ugly head, what then?
The playoffs can be a brutal exercise in the latter, and the Clippers really have no answer to that. So when they possibly get Oklahoma City in the next round, or San Antonio, or whatever team out there that has good defensive discipline. Can the Clippers overcome their frailties on the road?
I don't think they can.
And that's where they are flawed in construction. They have a bunch of shooters who want to play the hero, but when there is no glory to be had they have nothing.
Oh, but Memphis did what they had to do and protected their home court. That's fine. But when in consecutive games you show that much lack of discipline on the offensive end, it doesn't bode well down the line in the playoffs.
Cruise off the highway and hit locally-known spots for some tasty bites.

Fentanyl and other drugs fuel record deaths among people experiencing homelessness in L.A. County. From 2019 to 2021, deaths jumped 70% to more than 2,200 in a single year.

This fungi isn't a "fun guy." Here's what to do if you spot or suspect mold in your home.

Donald Trump was a fading TV presence when the WGA strike put a dent in network schedules.

Edward Bronstein died in March 2020 while officers were forcibly taking a blood sample after his detention.

A hike can be a beautiful backdrop as you build your connection with someone.