This is an archival story that predates current editorial management.
This archival content was written, edited, and published prior to LAist's acquisition by its current owner, Southern California Public Radio ("SCPR"). Content, such as language choice and subject matter, in archival articles therefore may not align with SCPR's current editorial standards. To learn more about those standards and why we make this distinction, please click here.
Court Overturns Protections For L.A. Zoo Elephants On A Technicality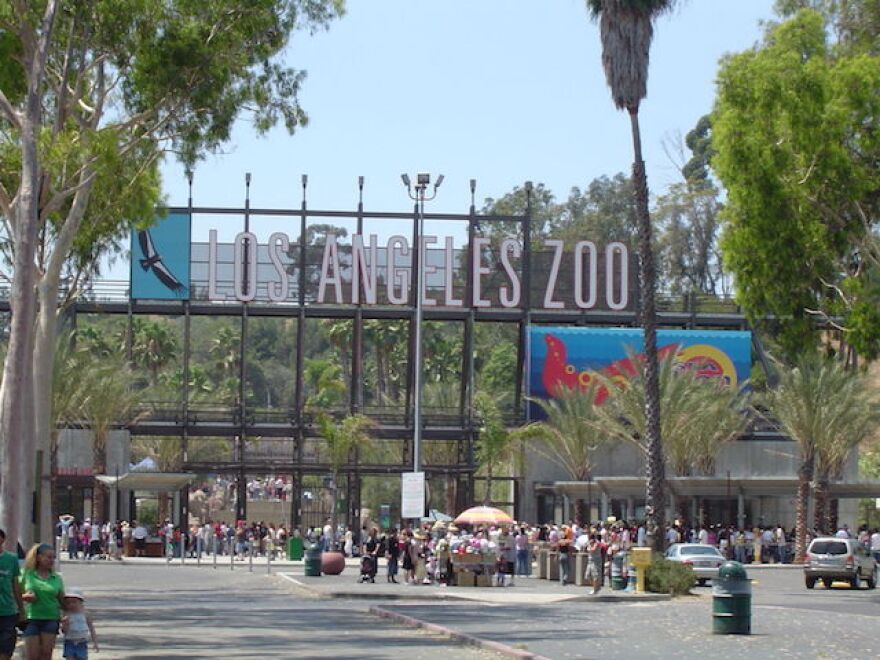 Support your source for local news!
The local news you read here every day is crafted for you, but right now, we need your help to keep it going. In these uncertain times, your support is even more important. Today, put a dollar value on the trustworthy reporting you rely on all year long. We can't hold those in power accountable and uplift voices from the community without your partnership. Thank you.
The California Supreme Court voted Thursday to overturn a court order requiring the Los Angeles Zoo to protect its elephants, the L.A. Times reports. The 2012 court order, which required the L.A. Zoo to exercise its three Asian elephants at least two hours a day on soft ground and to bar the use of electric shock, was overturned on a technicality; the Supreme Court ruled that the taxpayers who obtained the injunction against the L.A. Zoo had used the wrong legal vehicle to address their grievances with the Zoo. The 2012 civil suit accused the L.A. Zoo of violating a criminal law against animal cruelty, but Thursday's Supreme Court ruling said that a taxpayer lawsuit cannot be used to stop criminal conduct. "The Supreme Court emasculated the only statute that offered lawyers a good chance to help animals," David Casselman, a Tarzana lawyer who worked on the taxpayer case for five years, told LAist.
The plight of L.A. Zoo elephants has already received attention from animal-welfare advocates like L.A. City Councilmember Paul Koretz, who filed a motion in April to free Billy the Elephant from captivity at the zoo. "The well-being of Billy is of the utmost importance to our office," Koretz told LAist, adding, "This Supreme Court ruling has no effect on our momentum working toward the goal of getting Billy to an animal sanctuary as soon as possible."
L.A. Zoo director John Lewis announced his intention to continue complying with the original elephant-protection suit in spite of this new ruling, telling the LA Times, "We will continue to exercise them and provide the best care for our elephants."
LAist reached out to the L.A. Zoo for comment, but did not immediately hear back.
Cruise off the highway and hit locally-known spots for some tasty bites.

Fentanyl and other drugs fuel record deaths among people experiencing homelessness in L.A. County. From 2019 to 2021, deaths jumped 70% to more than 2,200 in a single year.

This fungi isn't a "fun guy." Here's what to do if you spot or suspect mold in your home.

Donald Trump was a fading TV presence when the WGA strike put a dent in network schedules.

Edward Bronstein died in March 2020 while officers were forcibly taking a blood sample after his detention.

A hike can be a beautiful backdrop as you build your connection with someone.