Don't Drink & Drive, Drink & Walk
LAist relies on your reader support, not paywalls.
Freely accessible local news is vital. Please power our reporters and help keep us independent with a donation today.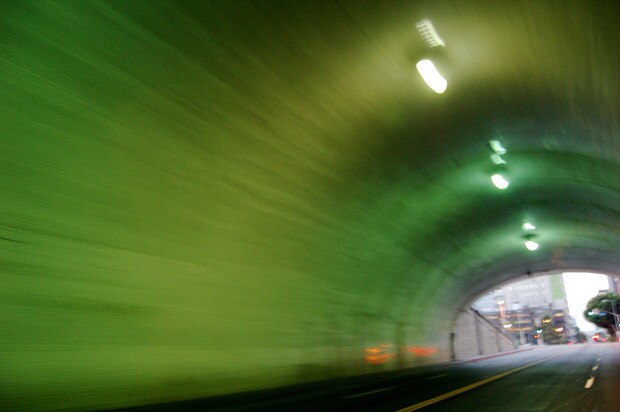 If walking the "self-guided" tour of downtown's art galleries during the Downtown LA Art Walk isn't your idea of a good time, consider being guided by a poet who plies you with alcohol and whispers words of poetry in your ears at each stop. Sound better? We thought so.
Poet Ed Rosenthal and Teka-Lark Lo lead the Poet's Art Walk tomorrow night and you'd be crazy to miss it. Consider it guidance for those afraid of self-guidance. Or a great reason to get off your duff and walk the city – without a car, without a bike, without a plane or a train! (Perhaps we should lead the tour?)
The night starts off with Green Schnapps (in honor of Lord Byron) at Lost Souls Café at 6:30pm. From there, the walking/drinking/reading art tour will wend its way through Gallery Row:
7:10pm @ Crewest Gallery – Scotch in honor of Bukowski
7:20pm @ Stella Dottir – Gin in honor of Dorothy Parker
7:40pm @ Metropolis Books -- Vodka in honor of Frank O'Hara
8:10pm @ Pharmaka Gallery – Free choice in honor of School of Poets
8:25pm @ El Nopal Press Gallery – Rum in honor of Frida Kahlo
8:45pm @ Red Dot – Two buck chuck in honor of the LA Poetry scene
9:00pm @ Pete's Café – Drinking & eating and who knows what else…
Bring your own work to read, bring someone else's, or just sit back, sip, listen and be guided. RSVP and check out all the details at The Brickbat Revue.
Photo of downtown tunnel by cameronparkins via Flickr.