Distracted Driving Accounted for Nearly 5,500 Roadway Deaths in 2009, Called an 'Epidemic'
Stories like these are only possible with your help!
You have the power to keep local news strong for the coming months. Your financial support today keeps our reporters ready to meet the needs of our city. Thank you for investing in your community.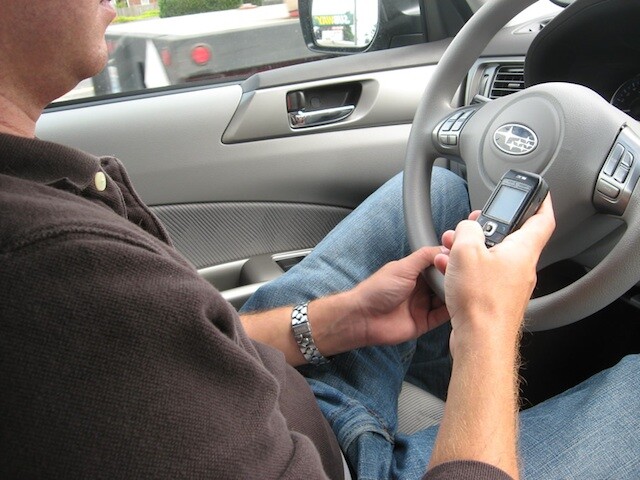 Photo by mrJasonWeaver via Flickr
For the second year in a row, national statistics show that distracted driving had led to 5,474 deaths and 448,000 injuries on U.S. roads in 2009. That represents 16% of traffic fatalities across the country, the U.S. Department of Transportation announced today (.pdf).
"These numbers show that distracted driving remains an epidemic in America, and they are just the tip of the iceberg," said Transportation Secretary Ray LaHood. "Tomorrow, I'm convening our second Distracted Driving Summit in the hopes that we can continue to draw attention to the dangers of distracted driving and work together to save lives."
LaHood actually believes the numbers could be higher since not all jurisdictions document whether distraction was a factor in a crash.
The age-group with the highest proportion of distractions and fatality crashes was 20 and under. 30 to 39-year-olds had the highest proportion of cell phone use and fatalities.
In California, it is illegal to text or hold and talk on a phone while driving. Despite the laws, one recent study found that texting had doubled since it went into effect a year and a half ago.