Dead Whale Remains on Malibu Beach, Officials Not Sure How to Remove It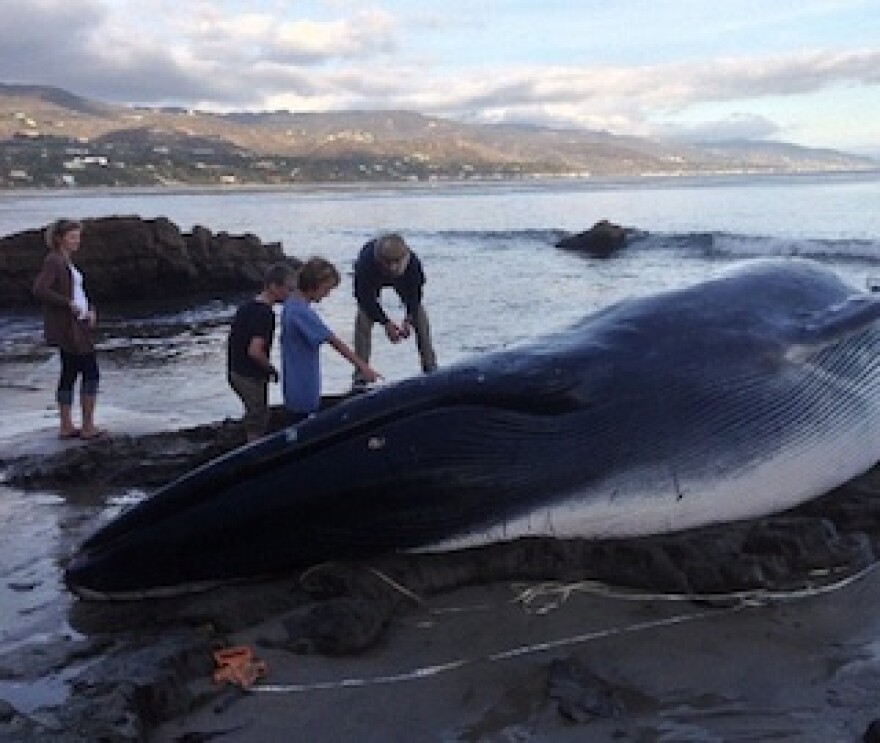 Stories like these are only possible with your help!
You have the power to keep local news strong for the coming months. Your financial support today keeps our reporters ready to meet the needs of our city. Thank you for investing in your community.
The carcass of a 40-foot long fin whale that washed ashore in Malibu is still lodged on the beach, and just what to do with the remains of the massive mammal remains unclear.A necropsy performed on the deceased whale indicates traumatic injury likely sustained by a ship strike.
Options for removing the whale from the beach are dicey. County Fire Department Inspector Brian Riley explains: "It is entrenched in the sand and impossible to tow free even at high tide,'' he said, according to City News Service. Riley adds: "Burial at low tide will be difficult as well as land removal. It's in an area with bad access.'' Initially officials thought they could tow the corpse about 10 miles out to sea so that sharks and other sea creatures could eat the remains.
State officials spent today conducting further tests on the male whale. Riley describes the animal as "pretty well decomposed with the tail intact."