Dani Miura, Actress, To Catch a Predator
LAist relies on your reader support.
Your tax-deductible gift today powers our reporters and keeps us independent. We rely on you, our reader, not paywalls to stay funded because we believe important news and information should be freely accessible to all.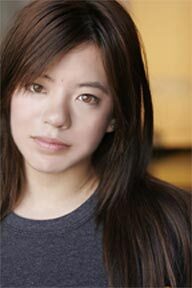 To Catch A Predator is one of the more intriguing shows to come around in past years, and certainly one that's sparked its fair share of debates. A group known as Perverted Justice goes into Internet chat rooms posing as young teens and engages in conversation with potential pedophiles. After a while, the offer is made for the targets to come over and a meeting time is set. Unbeknownst to the subjects, the person that they're really meeting is an actor or actress, known as the bait, who brings them into the home where they are interviewed by NBC's Chris Hansen before being arrested. The program has proven to be quite successful, both in the amount of arrests and in terms of ratings.
LAist.com spoke with Dani Miura , who played the role of the bait in several episodes, to get her opinion on the program and to discuss the extent of her involvement.
When is it that you decided that you wanted to become an actress?
I was about 7 years old, walking around in the mall and I was about to get pictures done for a pageant. The photographer asked me, "Have you ever considered being a model?" and I said, "No, but I would love it!" I loved taking pictures and it was later suggested that I try acting because I was very small and very outgoing, so then I started modeling, acting, and taking classes.
Were you already thinking of a career at the age of 7?
Definitely. Since I was about 7 or 8 I considered it as something I'd want to do for the rest of my life. It was something I got into it and I just knew it was where I was supposed to be.
And when is it that you moved to the L.A. area?
I moved here when I was 16 years old.