This is an archival story that predates current editorial management.
This archival content was written, edited, and published prior to LAist's acquisition by its current owner, Southern California Public Radio ("SCPR"). Content, such as language choice and subject matter, in archival articles therefore may not align with SCPR's current editorial standards. To learn more about those standards and why we make this distinction, please click here.
Dani Miura, Actress, To Catch a Predator
Before you read more...
Dear reader, we're asking you to help us keep local news available for all. Your financial support keeps our stories free to read, instead of hidden behind paywalls. We believe when reliable local reporting is widely available, the entire community benefits. Thank you for investing in your neighborhood.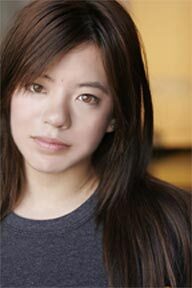 To Catch A Predator is one of the more intriguing shows to come around in past years, and certainly one that's sparked its fair share of debates. A group known as Perverted Justice goes into Internet chat rooms posing as young teens and engages in conversation with potential pedophiles. After a while, the offer is made for the targets to come over and a meeting time is set. Unbeknownst to the subjects, the person that they're really meeting is an actor or actress, known as the bait, who brings them into the home where they are interviewed by NBC's Chris Hansen before being arrested. The program has proven to be quite successful, both in the amount of arrests and in terms of ratings.
LAist.com spoke with Dani Miura, who played the role of the bait in several episodes, to get her opinion on the program and to discuss the extent of her involvement.
When is it that you decided that you wanted to become an actress?
I was about 7 years old, walking around in the mall and I was about to get pictures done for a pageant. The photographer asked me, "Have you ever considered being a model?" and I said, "No, but I would love it!" I loved taking pictures and it was later suggested that I try acting because I was very small and very outgoing, so then I started modeling, acting, and taking classes.
Were you already thinking of a career at the age of 7?
Definitely. Since I was about 7 or 8 I considered it as something I'd want to do for the rest of my life. It was something I got into it and I just knew it was where I was supposed to be.
And when is it that you moved to the L.A. area?
I moved here when I was 16 years old.
Was that a hard move for you and your family to make?
Actually, I moved on my own with a guardian because my family works as emergency dispatchers and my father's a police office, so their jobs couldn't transfer.
And how is it that you got involved with "To Catch A Predator?"
My manager knew that my family worked for 911. All of my dad's brothers and sisters are police officers. She knew that I'm a pretty brave kid. I love doing anything action packed that's hands on. Plus, I'm active in charity. She thought, "You love acting and helping people, so do you think you'd like to audition for this?", and I was all for it. She asked if I was scared, and I wasn't, so after about an hour-long interview, where they learned all about my background, I was in.
What sort of audition was it?
All I had to do was go in there and basically interview with them and they basically were trying to see how comfortable I was with the idea of being around actual pedophiles and actually working with the police. They wanted to be sure that it wasn't going to scare me and that I knew I'd be protected.
And how old were you at the time?
18.
Did you go through any psychological preparations for the role?
To a certain extent I did. There were a lot of people in there I guess and you don't really get to see all the people that will protect you if anything happens because they're in a backroom or if you're in the park and you don't see where the police are waiting so it was kind of...I get a little nervous but I pretty much knew I was protected the whole time so I pretty much went into in thinking, "Ok, this is a job. This is acting. Just improv it, do it well, and don't let these guys get away." I wanted to do the best I could to get Chris Hansen an interview every time so I got closer than any other decoy ever has. I think I got four hugs and you're not really supposed to get that close, but they just happened to end up getting that close and I couldn't walk away fast enough.
So all your lines were improvised when you met with the pedophiles?
Yes.
Is that what you just called them, pedophiles or did you have a different term?
Yeah, we pretty much just called them pedophiles.
Did you get to know the pedophiles?
I got to talk to them a lot and got to know them pretty well by the time it was over. They were talking about drugs and condoms and stuff while I'm playing 11 year old. All I could think was, "Wow, these guys are insane."
Did you ever feel like you were in danger?
Never. Every single time a guy got close, the police were ready to pop out and strangle them, even if they just touched me. I felt pretty fully protected and Chris Hansen was right there and I think he would have gone a little crazy had anything happened.
And when you were talking to the pedophiles, did you get to just learn more about the sort of people they were? About say their families or their jobs?
Yea. We caught a nickelodeon producer and a couple other really crazy guys with really good careers.
And what sort of things would you think about as this was going on or was it just very in the moment?
It was just pretty in the moment. I was trying not to think too much because if I did, I knew I'd get freaked out.
What was your first day of work like?
It was pretty much just sitting around and listening to conversations and basically getting to know the guys that would be coming the next day.
And were there any phrases they told you to avoid while you were talking to them?
Not too much. They didn't want me to use "Would you like a drink?" too much since it was used so much in the other episodes.
Was there a lot of footage that was cut that audiences didn't get to see?
Yea there was. A lot of it's online, actually, at MSNB.com, but there was some pretty funny stuff where I'd be talking on the phone to them and they'd have me trying to get him to come over. There were a couple guys that said some pretty graphic things but were too scared to come over.
So Perverted Justice, the group that did all the arrangements, they'd give the pedophiles a number to reach you at?
They were the ones typing and they did everything. I just pretty much sat there when it came to being on a webcam. I just sat there and had to react and pretend like I was typing, but I never actually had to do typing or anything like that but I did have to talk on the phone.
And the pedophiles were on cam as well?
Oh yea. I saw plenty of gross stuff and I had to sit there and taking a bunch of pictures and stuff like that.
Is that something you eventually got used to?
After a while, yea, you kind of get used to it, but they still had me reacting like I was completely grossed out. Some of it was really, really disgusting, but eventually you just get used to it because you see it so often.
Before you got involved with this project, how did what you expect you would be doing compare to what you actually ended up doing?
I did not realize that I would be 1 on 1 with these pedophiles. I had never ever seen the show before and I also didn't realize how far away I was supposed to stay. I thought I had to get closer and so I ended up being closer and having my face in more of the episodes than most of the decoys.
I'm not sure if you still are studying to be a registered nurse, but did you feel like by being involved with this project, that you are performing a service for society?
Definitely. Yeah I definitely did. The fact that it was a really good thing and I had a lot of people saying it was a really good thing was something I kept in my mind to keep me from freaking out.
Was there ever a time when you felt bad for the pedophiles?
There were maybe one or two guys where I felt really bad because they seemed really sweet, but I had to remember that their conversations were pretty bad.
How do you feel like some people have criticized the show regarding entrapment?
It makes me really mad because I know that perverted justice does a really, really good job of making sure they're not trying to seduce anybody. We just sit in a chat room, we say 11, female, Long Beach, California and then see who pops up so when people accuse them of seducing these guys, it annoys me because I know it's not true.
So you were in the room as they were talking with people in the actual chat rooms?
Oh yeah.
It sounds like a lot more work than I first thought. How many hours would you say you spent in total for this?
I'd say we spent 3 days and they were about 13 or 14 hour days.
After the pedophiles show up, you leave the room and then Chris Hansen comes in. Where do you go when you leave the room?
I just go back to the spot where all the computers are and where they're typing with all these other guys or if there was another guy that shows up, they'd send me around to get him to the front.
Did you ever make any mistakes?
Yeah, there were some mix-ups. I answered the door when they didn't realize that the guy, Dan, was supposed to answer the door, so it got really confusing. "Oh, that person's not here right now." We ended up still arresting the guy, but it was pretty funny.
What would be some of your blooper highlights?
Well, the first guy I had, the earpiece came out of my ear. It just dropped and I ended up just standing there while they kept telling me to go to position 2, but I was still in position 1. Basically, I ended up getting a lot closer than I should have and I didn't know what I was doing since it was my first guy, but it ended up going well.
Were there times when it seemed like the pedophile was going to just leave and then it was you that kept them there?
Yea. There was one guy in particular I had to stand outside with for 40 minutes and talk him into walking into the house.
Talking to someone for 40 minutes is a long time. What are some things that you would talk about?
I would just basically say "You can walk around the house.", "You can check it out.", "There's nothing going on and I can get any other guy to come in here." "If you don't want to come in that's fine." I'd just be really like a bratty little kid pretty much.
After 40 minutes, did you just start talking about say television or sports?
Well, we talked about some normal stuff but they were really just into just talking about sexual stuff and they asked me a couple times the way I wanted to do it and stuff like that so it was kind of awkward conversation.
When you go out in public do you ever start to suspect random people of being pedophiles?
I get a little paranoid sometimes, especially when some of the guys walking around outside look like some of the guys we caught.
What did all of the pedophiles have in common?
Pretty much every single one said that they were going to bring condoms and pretty much they all did. There were a couple with weapons; they brought guns or knives, which was kinda scary. They all knew they had a problem and they all came in there knowing that. A lot of them had even seen the show before and they still came.
Did they ever mention the show while talking to you?
Oh yeah. In half of the conversations, they would say "This isn't one of those To Catch A Predator shows is it?" or "You're not a police officer are you?"
Did you watch the arrests as they were being made as well?
Yes. Over the monitors in the other room.
Did you ever see the officers use unnecessary force? I read about an incident where someone had a rubber chicken shoved in their face. Did that actually happen?
Not on my episode. One guy got tazered, but that was it.
Was there any comedy on the set in general or did the set have a quiet, somber sort of tone?
Oh no. It was comedy the whole time. We had a guy that was talking about anal sex with me so the whole entire time, they'd be joking and they're like "Ooh Dani do you want some anal?" "Why don't you go for that guy?" and it was just joking around the whole time.
Did anyone say pull any pranks on the set?
We tried to pull a prank for somebody's birthday and it didn't work out very well but it was a try.
What'd you do?
We made it look like we had all left and were going to surprise them, but they saw us.
So what is Chris Hansen really like?
He's such a nice guy. He's really protective and he was just really all around nice and he just wants to help people pretty much.
You're the only one of the bait with a website. Is there a reason for that?
Not really. I already had website before it but I didn't need to take it down. I know some people are nervous and they really try to hide their identities, but I didn't really feel unsafe so I just kept it up.
Do you ever get recognized on the street for your work on the show?
Oh yeah. I've gotten a couple, which is pretty funny. They're like "Oh, you're the pedophile girl."
I read that you're currently working on an album?
Yes. I'm focusing a little more on the singing right now.
It's also going to be a reality show?
Yes, we filmed the first episode already and right now, we're just waiting for more funding and publicity and stuff like that to go on before we keep filming.
And what company are you working for with this?
J.J.P.Z.
What's the reality show going to be like?
It's basically a bunch of teenagers and a couple 20 year olds. We all have back stories and things that we have been through and fought really hard through and recovered from It's basically supposed to show teenagers that they can get through anything.
What are the things that you had to overcome?
My main story is anorexia, but I also have lupus.
Lupus is an autoimmune disease. It's not really something people know a lot about.
It's pretty hard to diagnose. For the first couple years when I was undiagnosed it was difficult, but now it's not quite so bad and I'm not taking any steroids or anything like that.
Is there anything else you're involved in?
As of right now, not too much. It's mainly just been the singing.