This is an archival story that predates current editorial management.
This archival content was written, edited, and published prior to LAist's acquisition by its current owner, Southern California Public Radio ("SCPR"). Content, such as language choice and subject matter, in archival articles therefore may not align with SCPR's current editorial standards. To learn more about those standards and why we make this distinction, please click here.
Tagger Arrested For Her Role in Murder of Man Outside Church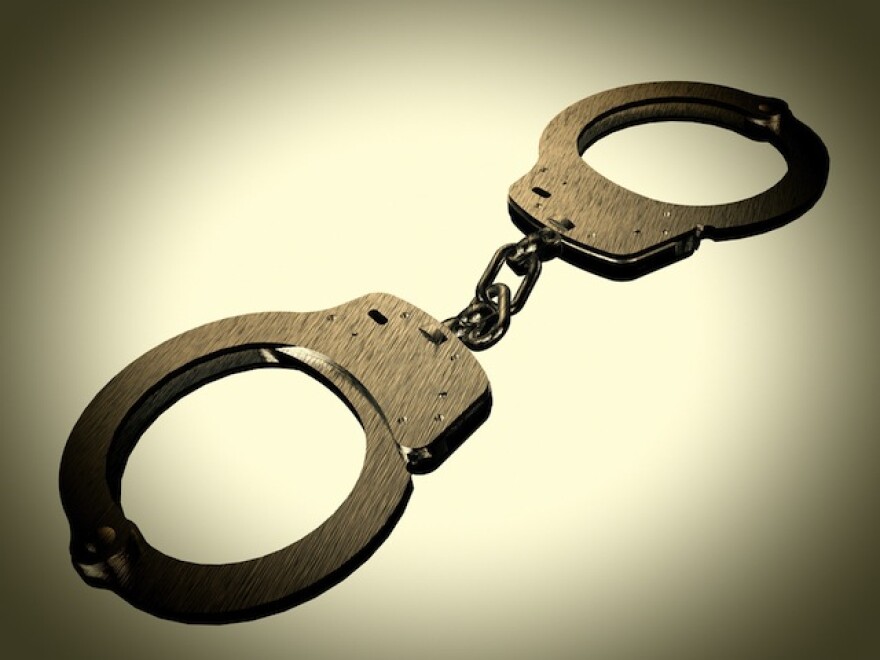 Our June member drive is live: protect this resource!
Right now, we need your help during our short June member drive to keep the local news you read here every day going. This has been a challenging year, but with your help, we can get one step closer to closing our budget gap. Today, put a dollar value on the trustworthy reporting you rely on all year long. We can't hold those in power accountable and uplift voices from the community without your partnership.
A 22-year-old woman has been arrested for her role in the shooting death of a young father and deacon who interrupted her spray painting outside his church earlier this month.
Janeth Lopez, described by authorities as a reputed gang member, has been charged with murder and two counts of attempted murder stemming from the death of Andres Ordonez, 25, and the critical wounding of another man in his 40s, according to City News Service.
The two men became involved in the incident after a parishioner of Iglesia Principe de Paz, "Prince of Peace," was checking on the food setup outside the evangelical church when he noticed a young woman spray-painting a church wall. That parishioner confronted the tagger, who pushed him to the ground. At that moment, Ordonez and the other churchgoer rushed outside to help.
Then a man emerged from a nearby vehicle and opened fire. Ordonez was pronounced dead at the scene.
Lopez is due to be arraigned today. Prosecutors will ask that her bail be set at $2.5 million. If convicted, Lopez faces up to life in prison, according to the District Attorney's Office.
Cruise off the highway and hit locally-known spots for some tasty bites.

Fentanyl and other drugs fuel record deaths among people experiencing homelessness in L.A. County. From 2019 to 2021, deaths jumped 70% to more than 2,200 in a single year.

This fungi isn't a "fun guy." Here's what to do if you spot or suspect mold in your home.

Donald Trump was a fading TV presence when the WGA strike put a dent in network schedules.

Edward Bronstein died in March 2020 while officers were forcibly taking a blood sample after his detention.

A hike can be a beautiful backdrop as you build your connection with someone.