This is an archival story that predates current editorial management.
This archival content was written, edited, and published prior to LAist's acquisition by its current owner, Southern California Public Radio ("SCPR"). Content, such as language choice and subject matter, in archival articles therefore may not align with SCPR's current editorial standards. To learn more about those standards and why we make this distinction, please click here.
Creator of Gmail Donates $100K to Prop 19 to Help Legalize Marijuana
Support your source for local news!
The local news you read here every day is crafted for you, but right now, we need your help to keep it going. In these uncertain times, your support is even more important. Today, put a dollar value on the trustworthy reporting you rely on all year long. We can't hold those in power accountable and uplift voices from the community without your partnership. Thank you.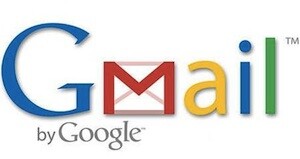 41 years ago today at UCLA, the first ever e-mail was sent. The message landed at Stanford University in Silicon Valley where decades later Google made home with the slogan "Don't Be Evil." The man behind phrase, and behind Adsense and Gmail, is Paul Buchheit.
And today, in celebration of the anniversary of e-mail, Buchheit, a current Facebook employee, donated $100,000 to Prop 19, the campaign to legalize marijuana in California.
"Silicon Valley is home to many of the largest contributors to the campaign to legalize marijuana in California," said Sasha Horwitz of the Yes on 19 campaign. "We believe this is indicative of a changing of the guard in political influence to a younger, tech generation."
For Buchheit, it's partly about safety, he explains on his blog:
Benjamin Franklin once wrote, "Those who would give up essential liberty to purchase a little temporary safety, deserve neither liberty nor safety." Philosophically, I agree with that. However, if we don't feel safe, if we can't go out in public without fearing for our lives and the lives of our family, then we aren't really free. Since becoming a parent, I've come to understand why parents often seem especially fearful. Our children are so precious to us, and we must keep them safe. I can understand the impulse to simply make more rules, to build taller walls, and to lockup anyone who seems scary.

I think the real point of Benjamin Franklin's quote is that when we destroy freedom, we are ultimately destroying safety as well. This is most apparent when we examine the disastrous effects of drug prohibition.

Not only is prohibition an attack on our basic right to control our own bodies and minds (a philosophical point which most people probably don't care about), but prohibition also provides a multi-billion dollar subsidy to violent criminal organizations that threaten our physical safety and security, something everyone cares about.


The full entry can be read
here
.
Cruise off the highway and hit locally-known spots for some tasty bites.

Fentanyl and other drugs fuel record deaths among people experiencing homelessness in L.A. County. From 2019 to 2021, deaths jumped 70% to more than 2,200 in a single year.

This fungi isn't a "fun guy." Here's what to do if you spot or suspect mold in your home.

Donald Trump was a fading TV presence when the WGA strike put a dent in network schedules.

Edward Bronstein died in March 2020 while officers were forcibly taking a blood sample after his detention.

A hike can be a beautiful backdrop as you build your connection with someone.