Creator of Gmail Donates $100K to Prop 19 to Help Legalize Marijuana
Stories like these are only possible with your help!
Your donation today keeps LAist independent, ready to meet the needs of our city, and paywall free. Thank you for your partnership, we can't do this without you.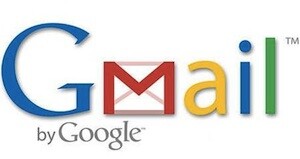 41 years ago today at UCLA, the first ever e-mail was sent. The message landed at Stanford University in Silicon Valley where decades later Google made home with the slogan "Don't Be Evil." The man behind phrase, and behind Adsense and Gmail, is Paul Buchheit.
And today, in celebration of the anniversary of e-mail, Buchheit, a current Facebook employee, donated $100,000 to Prop 19, the campaign to legalize marijuana in California.
"Silicon Valley is home to many of the largest contributors to the campaign to legalize marijuana in California," said Sasha Horwitz of the Yes on 19 campaign. "We believe this is indicative of a changing of the guard in political influence to a younger, tech generation."
For Buchheit, it's partly about safety, he explains on his blog:
Benjamin Franklin once wrote, "Those who would give up essential liberty to purchase a little temporary safety, deserve neither liberty nor safety." Philosophically, I agree with that. However, if we don't feel safe, if we can't go out in public without fearing for our lives and the lives of our family, then we aren't really free. Since becoming a parent, I've come to understand why parents often seem especially fearful. Our children are so precious to us, and we must keep them safe. I can understand the impulse to simply make more rules, to build taller walls, and to lockup anyone who seems scary.

I think the real point of Benjamin Franklin's quote is that when we destroy freedom, we are ultimately destroying safety as well. This is most apparent when we examine the disastrous effects of drug prohibition.

Not only is prohibition an attack on our basic right to control our own bodies and minds (a philosophical point which most people probably don't care about), but prohibition also provides a multi-billion dollar subsidy to violent criminal organizations that threaten our physical safety and security, something everyone cares about.


The full entry can be read
here
.