CNN Breaking News: Bringing Your Backyard to the World*
Stories like these are only possible with your help!
You have the power to keep local news strong for the coming months. Your financial support today keeps our reporters ready to meet the needs of our city. Thank you for investing in your community.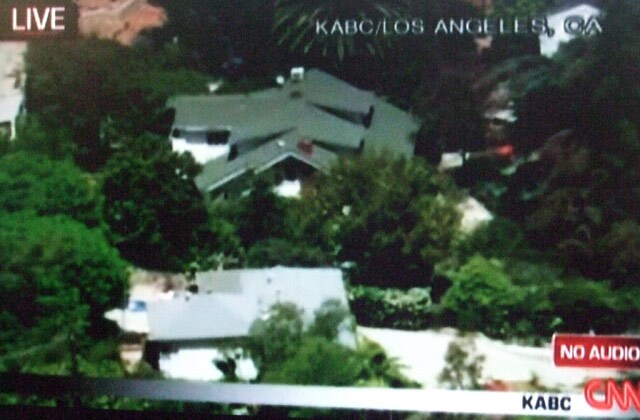 Unconfirmed reports of a mountain lion on the loose in Eagle Rock have authorities on the move, searching house to house on the 5000 block of College View Ave.
UPDATE: At 2 p.m., authorities called off a search for what they believe may have been a bobcat -- LA Times.
OK. That's news. But on CNN, it's BREAKING NEWS. The network went live with footage from KABC-7's chopper cam and continued broadcasting live -- for one hour with no sound -- on their live online video stream.
We at LAist want to remind you that we're always at high risk of not only earthquakes and fires, but also mountain lions and if you're lucky -- or in Critter Country -- a black bear sighting. So stay inside, be prepared with a grip of MREs, canned food, and water, and be very, very frightened. Always be a-feared. Oh, and be sure to close the blinds because you never know when CNN might be broadcasting your shit-scared ass to the world.