Burning Man 2007 Photo Essay (Part 2)
LAist relies on your reader support.
Your tax-deductible gift today powers our reporters and keeps us independent. We rely on you, our reader, not paywalls to stay funded because we believe important news and information should be freely accessible to all.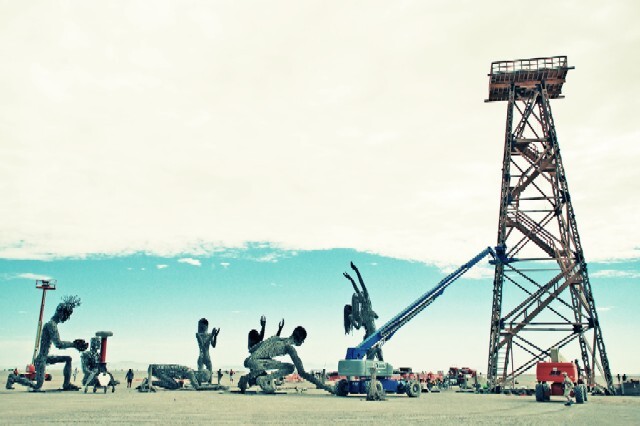 This was my fourth burn, and although it is easy to become cynical about an event that you've been attending for four years, I found myself searching for a connection throughout the week. For the first time, I was experiencing a burn with someone. And Burning Man has a way of exposing a relationship's strengths and weaknesses when you're in the desert. Surrounded by physical temptation, environmental extremes, chemical diversions, and spiritual intensity, you are forced to confront yourself within it's context. The festival recharges the soul, sparks inspiration, and gives hope when you have to live in this default reality.