This is an archival story that predates current editorial management.
This archival content was written, edited, and published prior to LAist's acquisition by its current owner, Southern California Public Radio ("SCPR"). Content, such as language choice and subject matter, in archival articles therefore may not align with SCPR's current editorial standards. To learn more about those standards and why we make this distinction, please click here.
Bluefin Tuna Off California Coast Tainted With Fukushima Radiation (But Scientists Say It's Okay To Eat)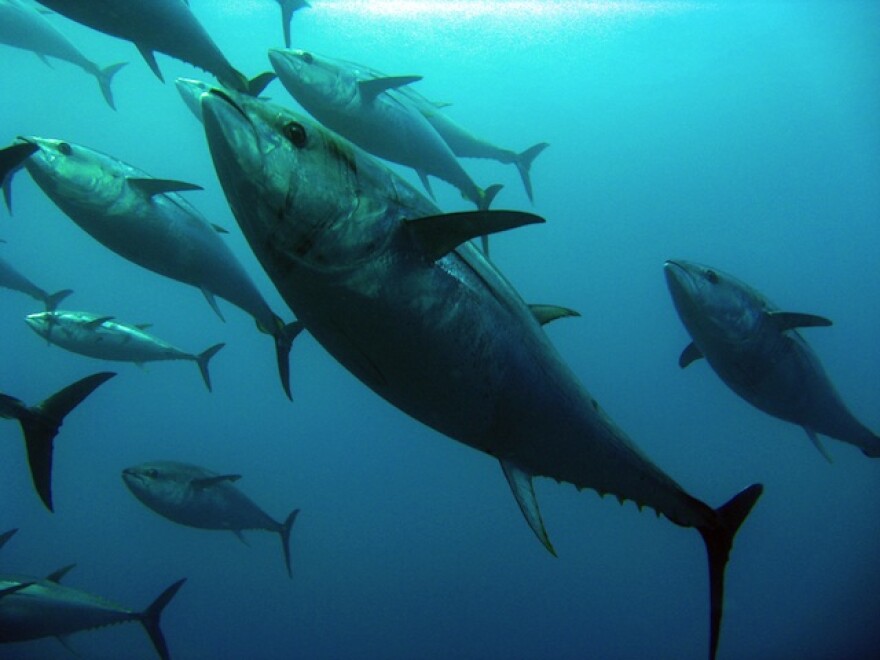 Before you read more...
Dear reader, we're asking you to help us keep local news available for all. Your tax-deductible financial support keeps our stories free to read, instead of hidden behind paywalls. We believe when reliable local reporting is widely available, the entire community benefits. Thank you for investing in your neighborhood.
Scientists ran tests on bluefin tuna off the coast of California and found traces of radiation from last year's Fukushima nuclear meltdown.
Scientists examined the muscle tissue of 15 Bluefin tuna who were swimming off the shores of San Diego in August 2011 and were stunned to find traces of caesium-134, according to BBC News. That radioactive element can be directly tied to the Fukushima Daiichi nuclear disaster a few months earlier.
Scientists say these fish were likely spawned in Japanese waters and picked up the pollution before heading to feeding grounds in the eastern Pacific ocean.
"It's a lesson to us in how interconnected eco-regions can be, even when they may be separated by thousands of miles," Nicholas Fisher, a professor of marine sciences at Stony Brook University told BBC News. The study was published in Proceedings of the National Academy of Sciences.
Researchers told the BBC News that the California-caught tuna are safe to eat and are well below legal levels of radioactivity. Radioactive caesium was present in the tuna at levels 50 percent higher than background levels while they were in Japanese waters, according to scientists' calculations. But by the time the fish swam to the eastern Pacific, their caesium levels dropped to 3 percent higher than background radiation.
However, tuna caught in coming months will be monitored for radiation levels, since younger fish might have spent more time in Japanese waters and received higher levels of contamination.
One weird thing about the Fukushima radiation is that it has made it much easier for researchers to track the patterns of bluefin tuna with great accuracy.
Related:
Radiation Detected from Japan is About as Threatening as a Banana