All Around the World the Same Song
LAist relies on your reader support, not paywalls.
Freely accessible local news is vital. Please power our reporters and help keep us independent with a donation today.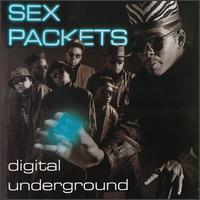 LAist was feeling a little bit of deja vu last night. Mondays at the Spider Club have, in the past six months, become the place to be for young Hollywood scenesters early in the work week. DJ Morty spins 80s dance favorites while the beautiful people gyrate and drink strong cocktails.
Apparently, however, what the beautiful people really love is Digital Underground. The last time LAist was in the house, Shock G treated the crowd to an impromptu performance of classic D.U. cuts after the Fire Marshal threatened to shut the place down. Last night, Digital Underground was back to perform again, this time complete with a stage, band and scantily clad backup singers.
Donning the signature nose, Shock G even brought out Humpty Hump for "The Humpty Dance" as Bijou Phillips, Danny Masterson, Scott Caan, Ben Foster, and the lovely Margeurite Moreau looked on.
Has Spider become Shock G's home away from home? We can only hope.