A penny for your thoughts
LAist relies on your reader support, not paywalls.
Freely accessible local news is vital. Please power our reporters and help keep us independent with a donation today.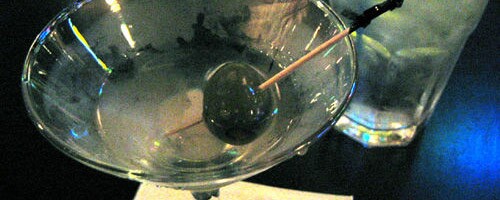 We're glad the blog Martini Republic is around. The site is politically outspoken, sometimes to the point of being a gadfly in the LA blog soup. But doesn't every community need a gadfly? Somebody who half the time makes you think "I wish I'd said that" — and the other half the time makes you cringe and think "ouch, I wish he'd just shut up." It's not easy being the gadfly, we're sure.
Last night Martini Republic started its latest campaign, not against other bloggers but for itself. Martini Republic needs money. As the site points out, it is ad-free, which means it pays for itself. Now it's asking readers to chip in. Which seems like a fine idea.
The thing is, it isn't just asking for a donation. To pay for the site, founder Joseph requests that you buy his books. Which seems like it's mixing apples and oranges; sure, Joseph pays for the site, and Joseph wrote the books. But might there not be a more direct path to support Martini Republic?
For starters, we hereby offer to buy him a drink.

photo by willac via flickr