A Majority Of Californians Now Support Equal Transgender Bathroom Laws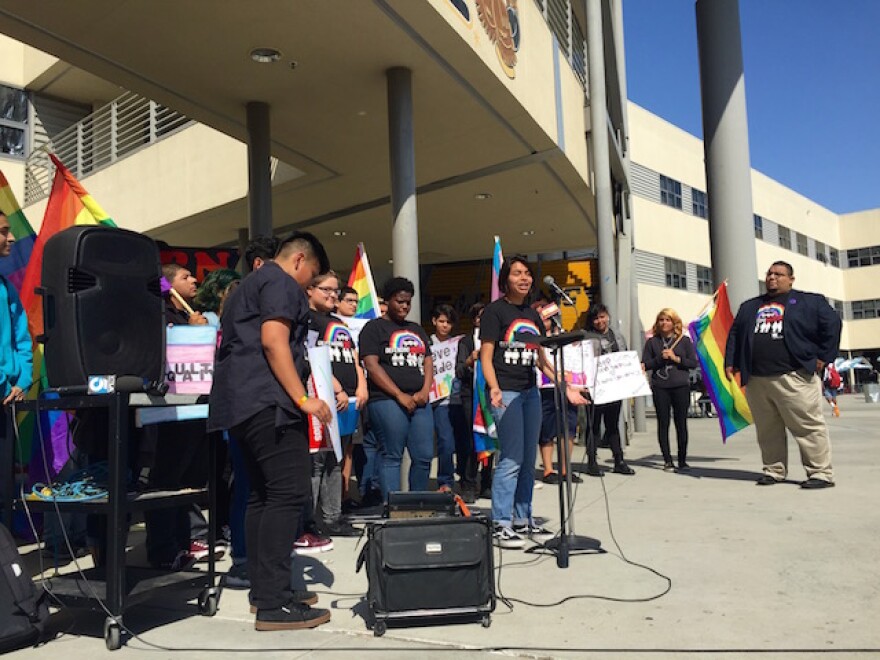 LAist relies on your reader support.
Your tax-deductible gift today powers our reporters and keeps us independent. We rely on you, our reader, not paywalls to stay funded because we believe important news and information should be freely accessible to all.
A new poll conducted by USC reveals that most Californians are now in favor of a 2013 law that allows transgender students to use the bathroom of the gender they identify with in public schools. Three years ago, a majority of Californians opposed such a law, reports KPCC.
Assembly Bill 1255 was passed back in August of 2013, and gives transgender students the legal right to determine their own status in sex-segregated school programs and activities, like athletic teams, as well as use the school facilities that are "consistent with his or her gender identity, irrespective of the gender listed on the pupil's records."
The bill was passed by the state legislature, despite the fact that only 43 percent of polled Californians supported the legislation. 46 percent opposed it. The poll USC just conducted is relevant because it marks a relatively significant amount of public opinion change in just three years.
"Unlike economic issues or even foreign policy issues, when we poll on cultural and social matters, we find that people's minds tend to change fairly slowly and gradually," said study author Dan Schnur to KPCC. "But along with the issue of marriage equality, these issues of transgender equality have shown a remarkably fast shift in public opinion."
In this sense, California is simply miles ahead of other parts of the country. We knew this, though.
Related: L.A. Aims To Expand Park Restroom Access To Transgender People