LAist relies on your reader support, not paywalls.
Freely accessible local news is vital. Please power our reporters and help keep us independent with a donation today.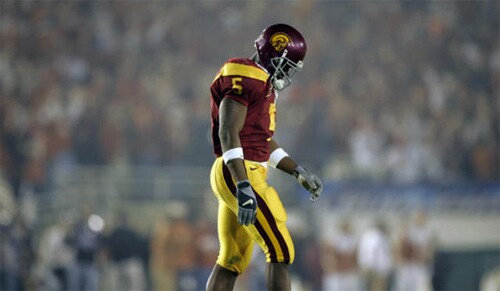 Reggie Bush is the New Kobe Bryant
In terms of scandal. An eight month investigation has led "investigators" to the conclusion that Reggie and his family accepted over $100,000 in itemized bribes from prospective agents while he was in college. Now look, I may be a Bruin, and I may love Bruin football and despise Trojan football with all my heart and soul - but you gotta' love Reggie. Reggie Bush is and will be one of the greatest running backs in football history, with the exception of Vince who is like his kryptonite. Watching him pull that 24-yard touchdown that finished with a somersault last year almost made up for the fact that UCLA was getting destroyed. So what, some prospective agent took his family out to dinner one too many times, and bought them limousine rides and air tickets to Reggie's games. How can you blame them? It's like having a friend who happens to buy you free shit all the time, but is doing it for reasons you don't care to think of. It's like my dad always used to say, "you can take the candy from the stranger son, just don't get in his car." You can call Reggie an opportunist but he's the one with the candy in his hand, not you.