Yesterday was Social Media Day?
Stories like these are only possible with your help!
Your donation today keeps LAist independent, ready to meet the needs of our city, and paywall free. Thank you for your partnership, we can't do this without you.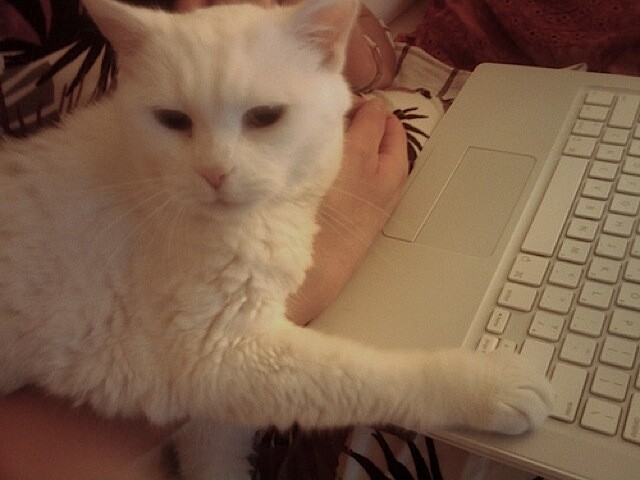 Photo by Brownpau via Flickr
With yesterday apparently being Social Media Day, Mashable encouraged their readers to be electronically social. So in the spirit of this internet-loving holiday, we're celebrating the available opportunities and creative activities at our disposal. Here are a few interesting (or at least interesting in concept), but more unknown sites that we've come across.
First is a site called NEUROTRASH.tv. It is a new YouTube designed specifically for the youthful 'fratty' population.
The rise of online support groups has now extended to single fathers; check out singlefathernetwork.com or simply go to supportgroups.com and pick anything and everything you may be struggling with.
The Internet is not only green it is cheap as well. Don't throw your stuff away,Freecycle it. Find a network near you and pass on any unwanted items from mobile homes to silverware. You give for free and you get for free.
Don't have time to go to the public library? Trade used books online through bookmooch.com you don't use money just points you get from offering up your old books. Do the same with DVDs or CD through SwitchPlanet.
If you hate cooking as much as I do try CookingByNumbers.com. Plug in what you feel like eating and it suggests recipes using all the ingredients specified.
And for the truly lazy try eSnailer. It sends free postal mail letters right from your desktop.
Check out SweetSearch.com, a search engine solely for college students; or Snapp.me another photo sharing site.
If you like being the first to discover a site or the person who makes it popular, then check out KillerStartups.com.
These are just a couple of suggestions of how to truly make use of the Internet. Do you have ideas, new cool sites to try out? Let me know!