2007 Sumo Open Photo Essay
Stories like these are only possible with your help!
Your donation today keeps LAist independent, ready to meet the needs of our city, and paywall free. Thank you for your partnership, we can't do this without you.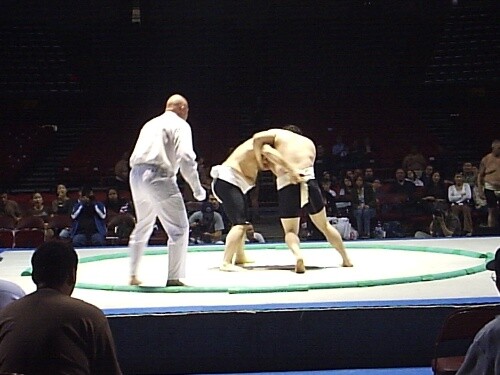 It only took a few seconds before it was obvious that last weekend's Sumo Open was...something. Americans, Mongolians, Norwegians and Bulgarians (and a few other nationalities I'm sure we missed) gathered in L.A. to compete in an event that you'd be hard pressed to find in another U.S. city. Some shots are below, and if you missed it, our recap's over here.