2007 Sumo Open Photo Essay
LAist relies on your reader support, not paywalls.
Freely accessible local news is vital. Please power our reporters and help keep us independent with a donation today.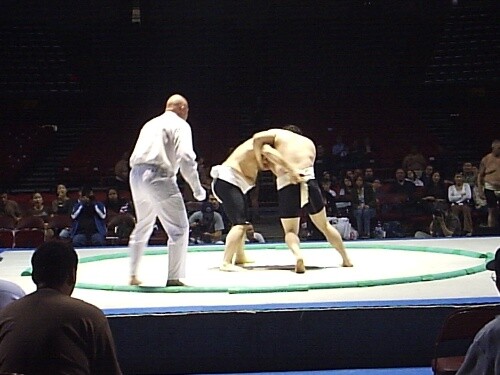 It only took a few seconds before it was obvious that last weekend's Sumo Open was...something. Americans, Mongolians, Norwegians and Bulgarians (and a few other nationalities I'm sure we missed) gathered in L.A. to compete in an event that you'd be hard pressed to find in another U.S. city. Some shots are below, and if you missed it, our recap's over here.