UCLA Co-Ed Who Posted Video Rant Apologizes, Got Death Threats
Stories like these are only possible with your help!
Your donation today keeps LAist independent, ready to meet the needs of our city, and paywall free. Thank you for your partnership, we can't do this without you.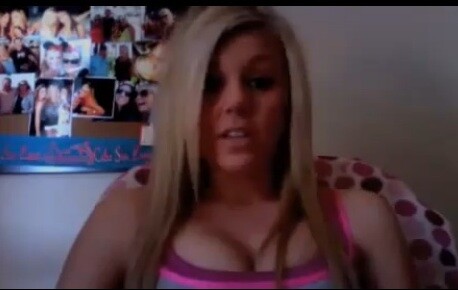 Alexandra Wallace, a third-year Political Science student at UCLA, says she has received death threats since a video rant about Asian students using their phones inside the library went viral in recent days.
"Wallace contacted university police early Sunday evening after receiving numerous threats via e-mail and phone," UCPD spokeswoman Nancy Greenstein told the Daily Bruin. However, the blog added an update noting "UCPD cannot confirm or deny that any of the threats were death threats."
This morning, Wallace issued an apology for the video via the Daily Bruin: "
Clearly the original video posted by me was inappropriate. I cannot explain what possessed me to approach the subject as I did, and if I could undo it, I would. I'd like to offer my apology to the entire UCLA campus. For those who cannot find it within them to accept my apology, I understand."
In response to the video, UCLA Chancellor Gene Block said in a statement:
"I am appalled by the thoughtless and hurtful comments of a UCLA student posted on YouTube. I believe that speech that expresses intolerance toward any group of people on the basis of race or gender, or sexual, religious or cultural identity is indefensible and has no place at UCLA."
In the meantime, campus officials are working with Wallace to ensure she is safe, and are advising she reschedule her finals, the latter of which has raised a few eyebrows among fellow students, including one commenter on the Daily Bruin who asked: "She gets to reschedule her final after posting that offensive video? Can I also reschedule my final after loosing so much study time being offended at her video? "