Stormy Weather To Wetify Your Sunday Night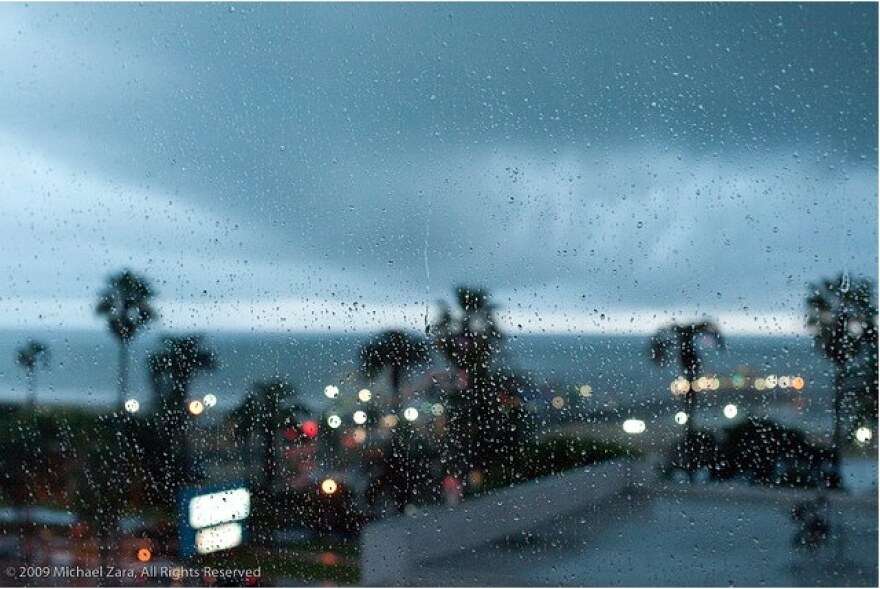 LAist relies on your reader support, not paywalls.
Freely accessible local news is vital. Please power our reporters and help keep us independent with a donation today.
Southern California says hello to another "moderate" winter storm expected to move into the region Sunday evening, says the LA Times.
"The storm isn't expected to be powerful enough to cause significant flooding, although there will be 'a heightened risk of minor mud and debris flow in and around recently burned areas,' according to the National Weather Service, reports the Times.
The storm should clear by Monday afternoon but until then, snow levels may drop to an elevation of 6,000 feet, winds from 10 to 20 mph, and skiers cold get 5-8 inches of chillyfresh snow.
Stay tuned to your local sky.