This is an archival story that predates current editorial management.
This archival content was written, edited, and published prior to LAist's acquisition by its current owner, Southern California Public Radio ("SCPR"). Content, such as language choice and subject matter, in archival articles therefore may not align with SCPR's current editorial standards. To learn more about those standards and why we make this distinction, please click here.
'Skyslide' Installed At The U.S. Bank Tower, 1,000 Feet Above Ground
Stories like these are only possible with your help!
You have the power to keep local news strong for the coming months. Your financial support today keeps our reporters ready to meet the needs of our city. Thank you for investing in your community.
We were excited when we saw plans for a tricked out observation deck at the U.S. Bank Tower—the tallest building west of the Mississippi—last year. One of the most gimmicky interesting features was the inclusion of a 36-foot-long glass-bottomed slide that would allow brave souls to slip from the 70th to the 69th floor of the Tower, more than 1,000 feet off the ground.
ABC-7 anchor Jovana Lara's expression suggests she feels the same way about it as I do: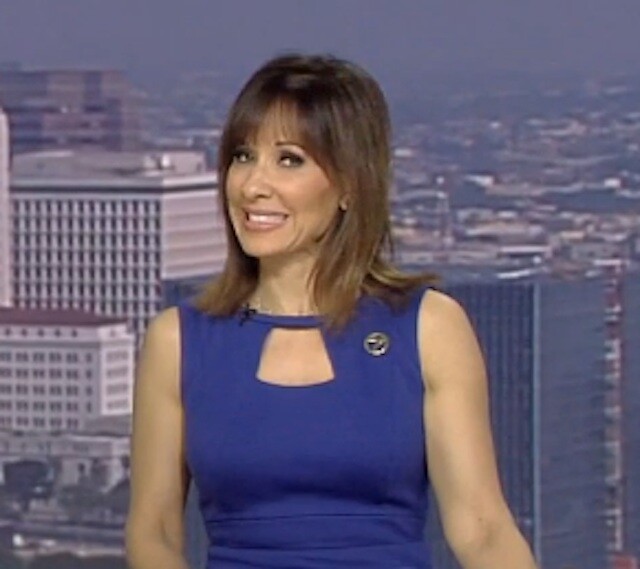 On Saturday, installation of this "Skyslide" began via helicopter, and it wasn't exactly a smooth ride.
Marcel Jamison, who works in the building next door the U.S. Bank Tower, watched the huge chopper hoist the slide up to the observation deck area on the 70th floor. ABC-7 "When it took it up, everything was shaking and shattering, it actually even broke our awning. It was a loud crash, 'grarwrrr!'" One of the windows on the Tower also broke.
John Colosimo, president of Steel City Glass, Inc., the company that constructed the skyslide, said that safety was, of course a priority.
"Before we brought that thing out here, we loaded it with 10,000 pounds of sand and hung it for an hour. It's pretty robust," he told ABC-7. "I don't see it coming apart."
Let's hope not!
The "OUE Skyspace" is set to open June 25, and you can get tickets, which will run you $27 for both entry to the observation deck plus slide, here.