Six Glendale Officers On Leave, Under Investigation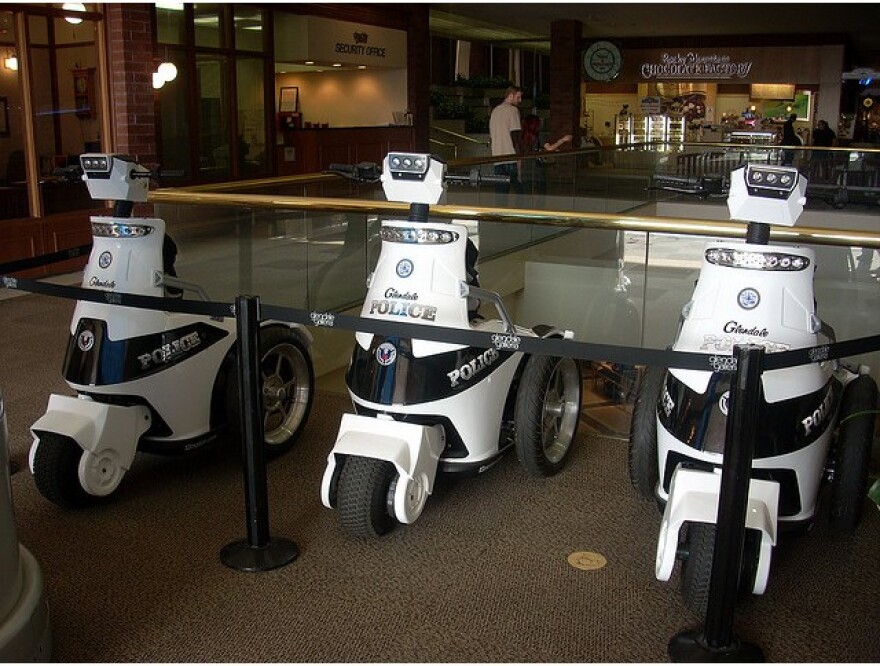 LAist relies on your reader support, not paywalls.
Freely accessible local news is vital. Please power our reporters and help keep us independent with a donation today.
Five of Glendale's finest and one sergeant are currently on "paid administrative leave" as their roles in four incidents are investigated by officials, reports the Glendale News-Press. Because it is deemed a "personnel matter," city officials and police declined to reveal the identify the officers and declined to discuss the nature of the incidents.
However, notes the Glendale News-Press, "in referencing some of the officers on leave at a citizen advisory board meeting last week, Glendale Police Chief Ron De Pompa said that of the 500-member department — 253 of them sworn officers — about 2% make poor decisions, and '1% of that 2% are just bad apples.' " Without going into detail, De Pompa also remarked that other 1% make some "very dumb mistakes."
De Pompa told members of the Glendale Police Advisory Council that while occasionally officers and employees "misstep" it doesn't mean it's organization is bad, adding that disciplinary measures are taken to ensure those actions are not repeated. Further, he remarked that the department "was not embroiled in any scandal like the Los Angeles Police Department's Rampart Division in the 1990s," reports the Glendale News-Press, continuing, " 'We are not like any other major organization that has the type of corruption that you have read about...This is a good organization and professional. It's filled with caring and dedicated people that are keeping this community safe, and I give you my word on that.' "